Ukraine Economic Reconstruction Commission
Interim Framework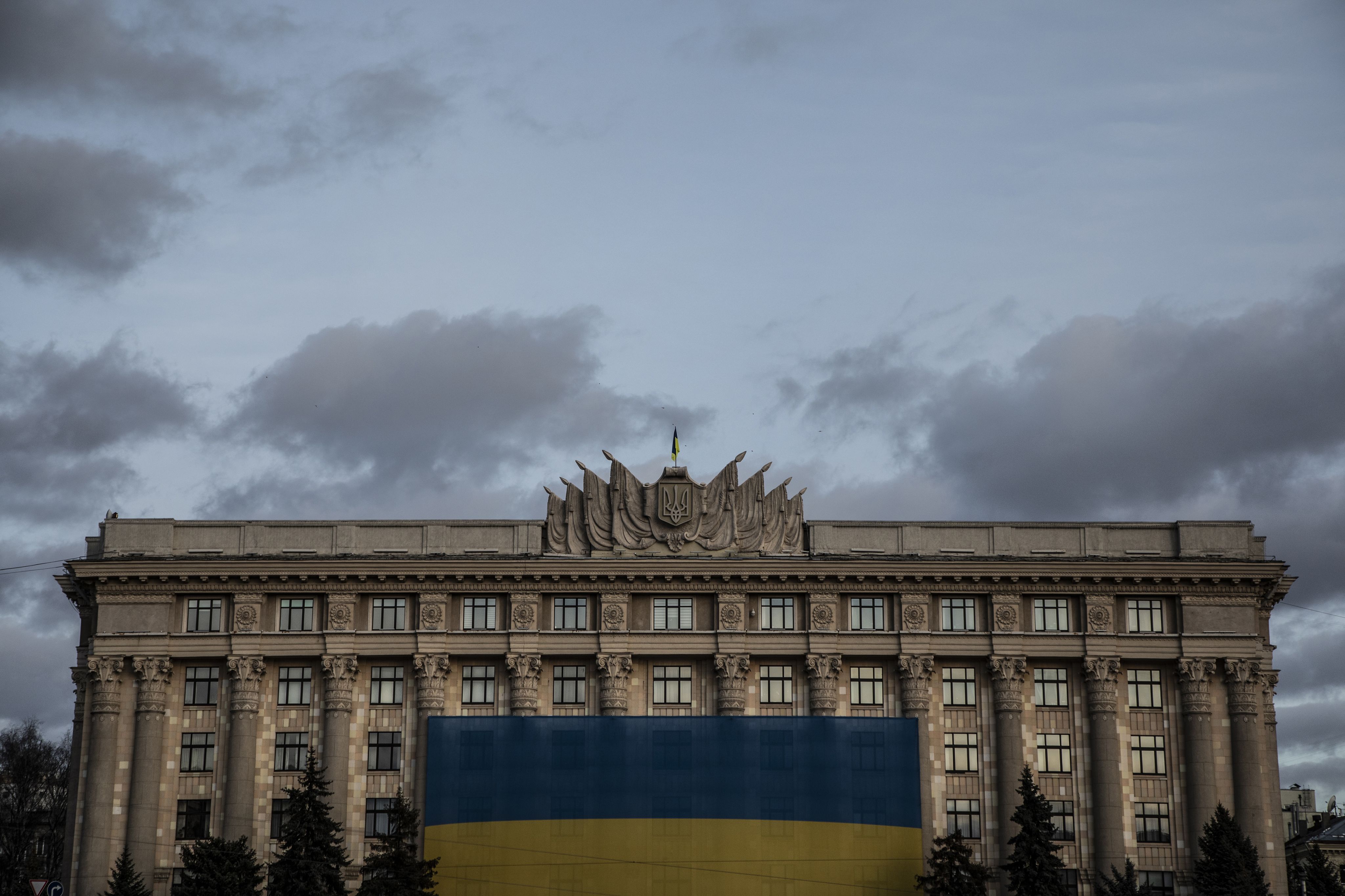 Ukraine's future economic reconstruction depends on attracting private sector investment now. The CSIS Ukraine Economic Reconstruction Commission brings together world-renowned policy experts to create frameworks that will ensure Ukraine has the support it needs for a free and prosperous future.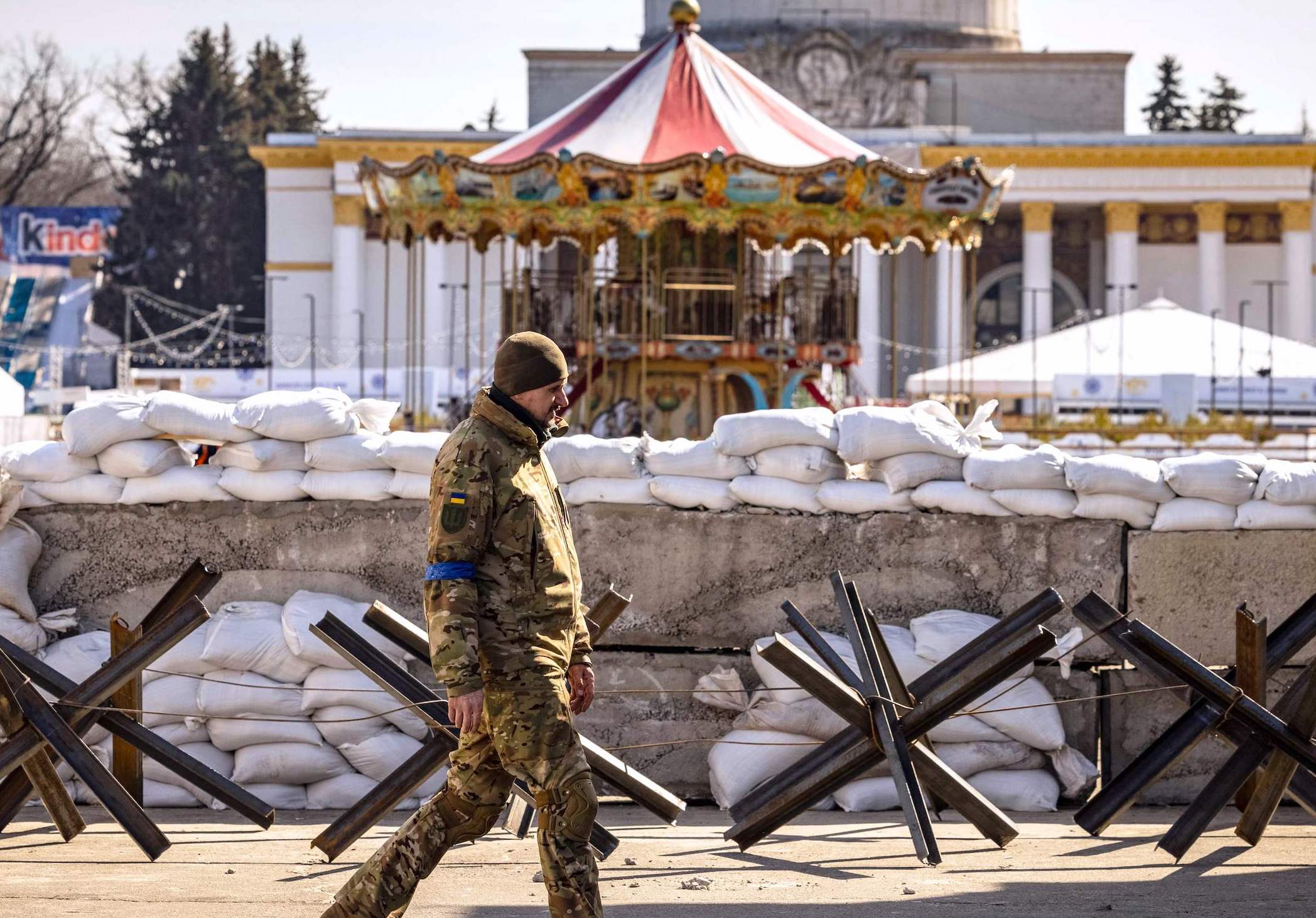 Ukraine continues to work toward the defeat of Russia's unprovoked invasion and the goal of firmly settling its borders.
Ukraine's recent counteroffensive around Kharkiv liberated significant amounts of territory and further weakened Russia's forces, confirming that Ukraine has the capability to retake its territory.
With this success in mind, Ukraine and its partners must begin the planning process for reconstruction now.
During the war, Ukraine's infrastructure—roads, railroads, ports, bridges, and so on—has been systematically targeted by Russian air and missile strikes. These strikes have caused immense damage that will need to be repaired and rebuilt after the war. In addition to physical infrastructure, the war has damaged or destroyed schools, hospitals, and housing.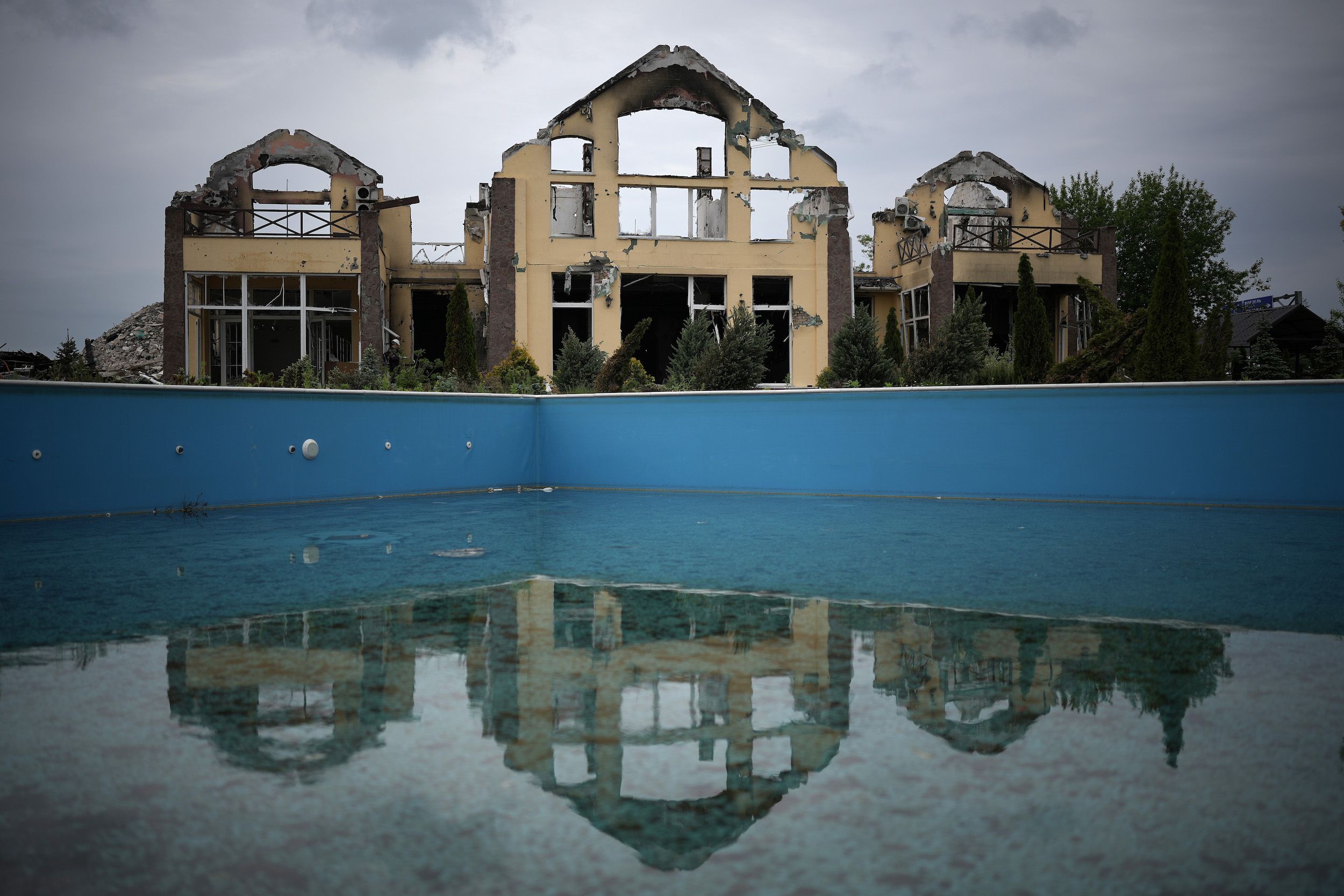 Beyond the physical damage caused by Russia's invasion, over 7.3 million Ukrainians are also now refugees in Europe, the United States, Canada, and other countries. An additional 7 million people are internally displaced persons (IDPs).
Repairing the physical and economic damage to the country is critical to ensuring that refugees and IDPs can return home and resume productive, healthy, and happy lives in Ukraine.
Ukraine's civilian government has shown incredible resilience during the war and continued to provide access to social services including healthcare, pensions, and education. Any postwar reconstruction effort by Ukraine and its partners will have a base to build upon.
But given the level of destruction, the costs of repairing the country will be immense: according to a World Bank estimate, the estimated cost for reconstruction as of June 2022 is $349 billion. No single group can fund this alone.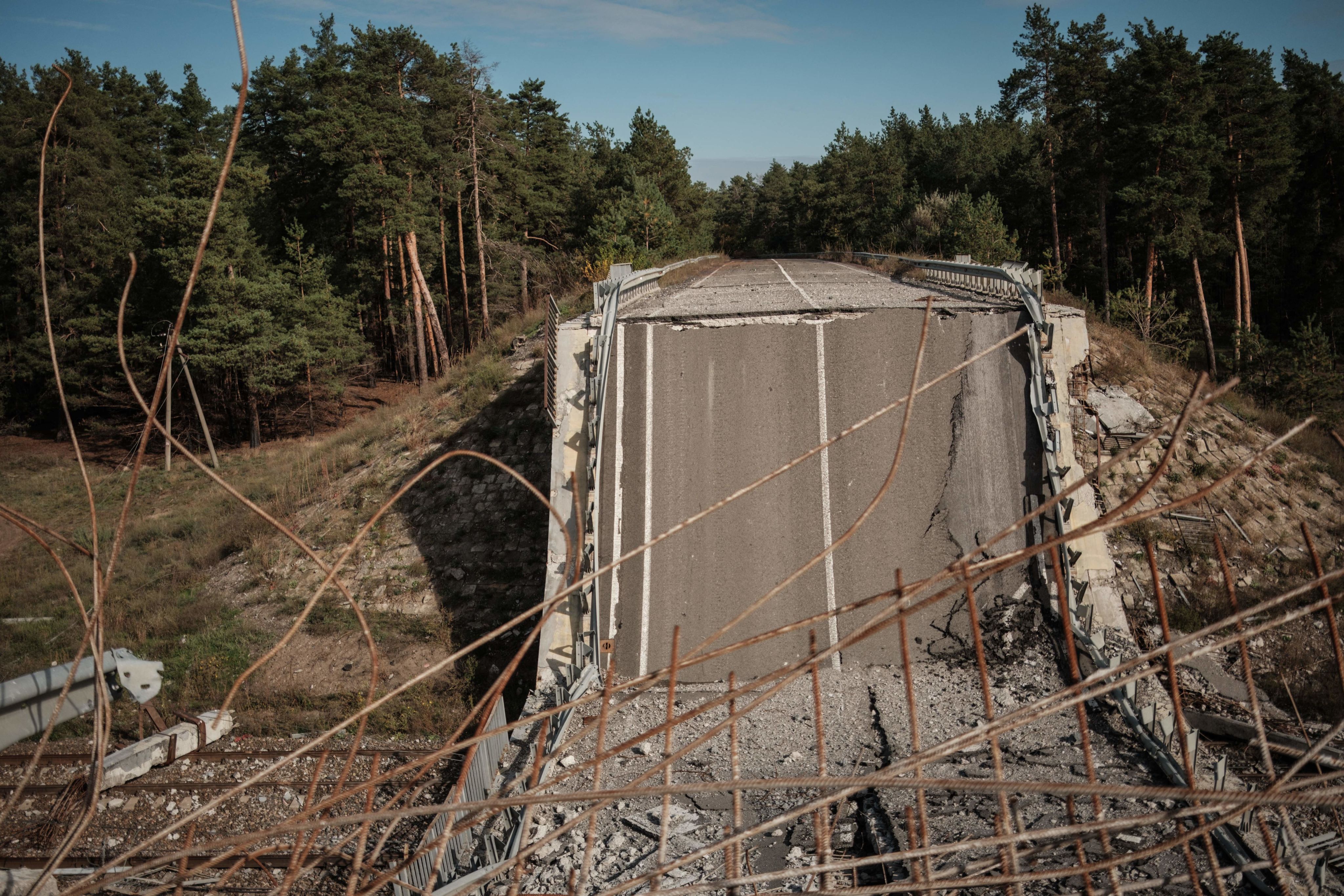 While the war has caused—and will continue to cause—immense destruction to Ukraine's economic infrastructure, there are barriers beyond the physical and economic damage that must be understood and addressed in order for Ukraine's future to be successful and stable.
Barrier 1:
Corruption and Accountability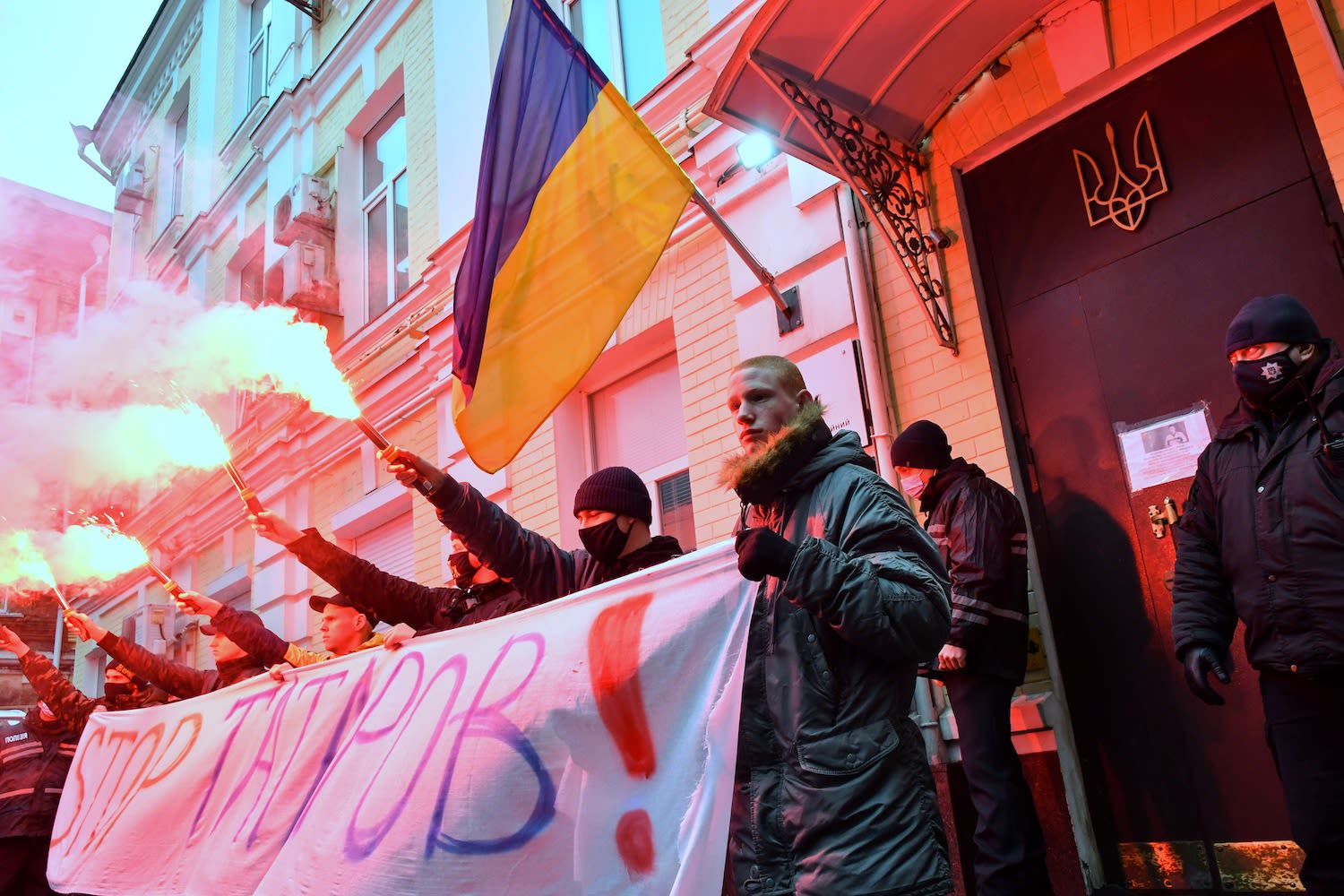 Prewar Ukraine was a paradox.
Perceptions of corruption were high and trust in government was low, but years of international support had fostered a robust civil society that provided significant accountability and oversight within Ukrainian society and politics.
A relatively independent media investigated corruption allegations that were surfaced by anti-corruption NGOs.
The government also created several independent accountability mechanisms that supported anti-corruption efforts.
Prewar polling indicated that most Ukrainians remained frustrated by the slow pace of government reforms and efforts to tackle corruption. More recent polling by the International Republican Institute (IRI) suggests that most Ukrainians continue to rank corruption as a top concern, even in the face of the war with Russia.
Corruption remains a serious concern that inhibited private investment prior to the war. With the large amounts of foreign assistance that the United States and other donors are providing, it is critical for Ukraine to prevent any misuse of funding to maintain support.
Barrier 2:
Governance Reforms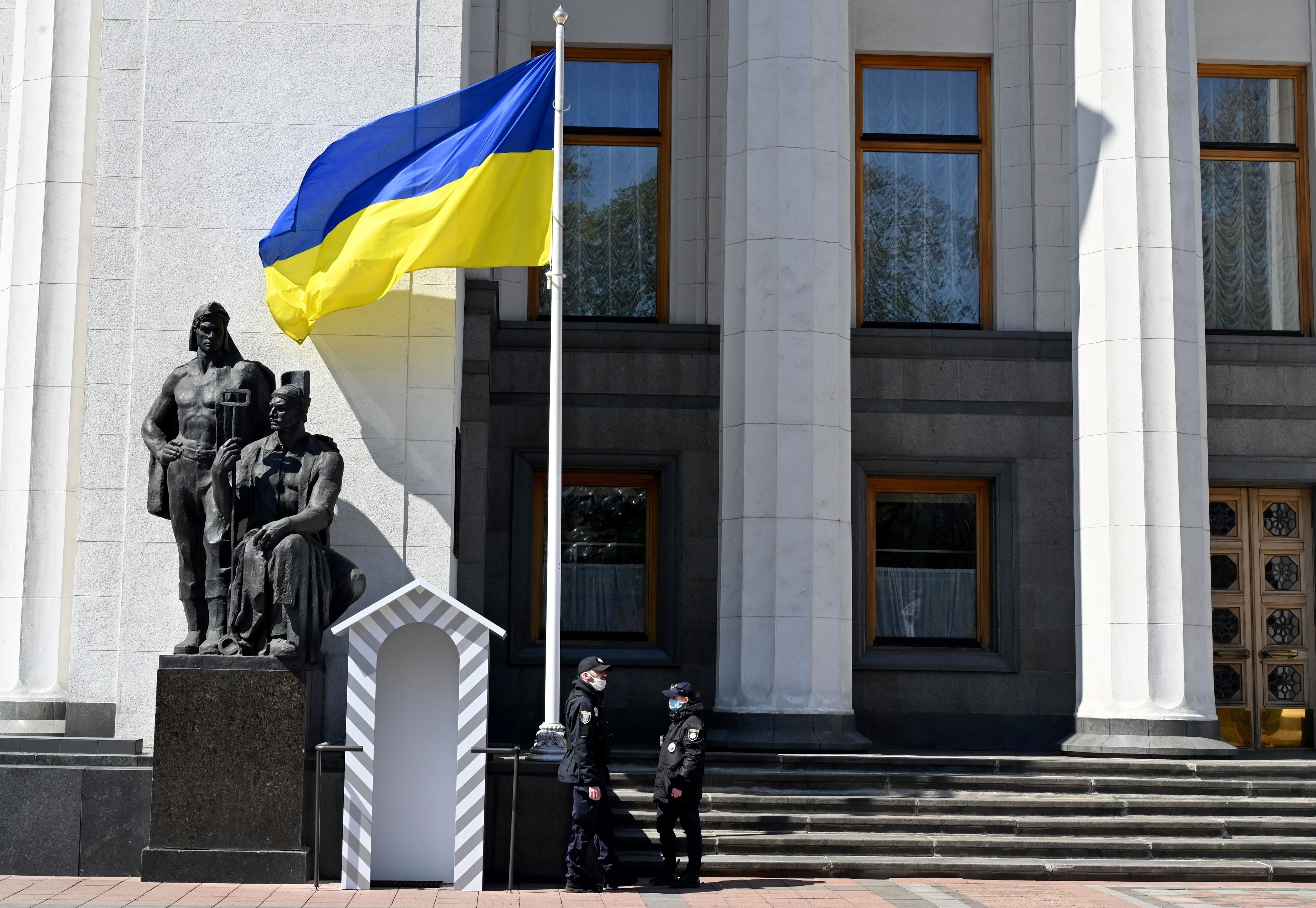 Since the 2014 Maidan uprising, support for governance reforms from international donors has increased in Ukraine.
Donors have also been able to engage with successive presidential administrations in Ukraine that were largely supportive of efforts to improve Ukraine's governance.
These efforts have focused on four areas:
1. Anti-corruption
2. Judicial and rule of law reforms
3. Decentralization
4. Increased digitization of government services
Donors have also provided support for civil society, democracy strengthening, and other efforts to improve governance in Ukraine. These efforts have yielded increased accountability and transparency across the Ukrainian government.
Over the past eight years, governance in Ukraine has improved, but the Russian invasion in February 2022 halted many of the programs that made this possible. Resuming them will be essential to maintaining Ukraine's stability and foreign support in the future.
This will require a significant investment of foreign assistance from the United States, European Union, other G7 partners, and the World Bank.
Genuine reform, however, will require a significant political commitment from Ukraine. Close coordination between Ukraine and its international partners is necessary to ensure that projects are set up for success.
In addition, Ukraine will likely require high levels of macroeconomic support from the International Monetary Fund, European Union, United States, and World Bank to ensure that it can meet its government commitments in a postwar environment. It will take time for Ukraine to get its fiscal situation in order, and a quick reduction in this support could create political and economic instability that could be easily exploited by Russia.
Barrier 3:
Economic Challenges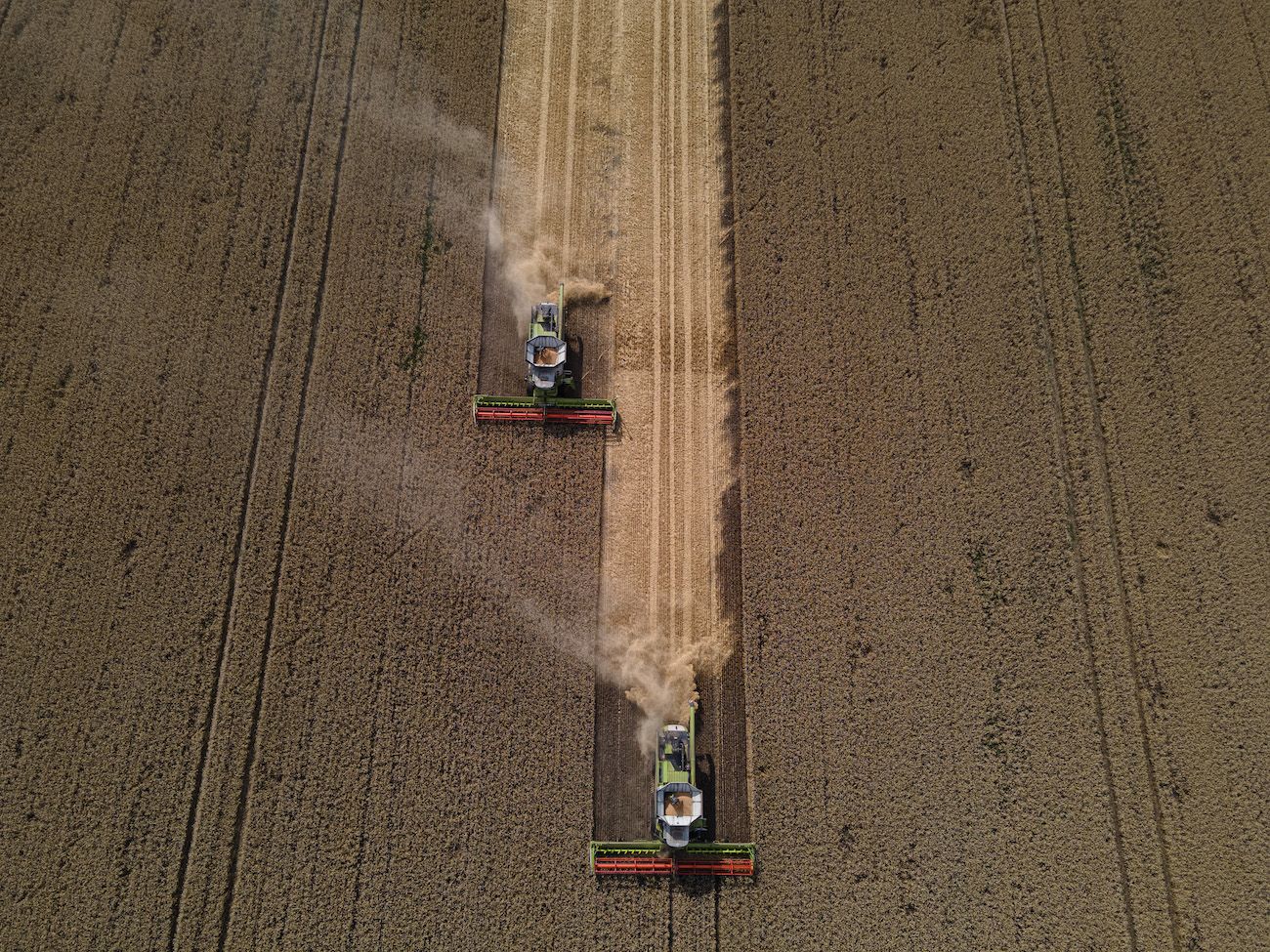 Ukraine holds great economic promise.
Its agricultural sector provides significant volumes of grain for the world. It has a well-developed tech sector that draws on a highly educated workforce and a commitment to a digital economy. It has a legacy of diversified manufacturing from the Soviet era, including steel, aerospace, and other industries.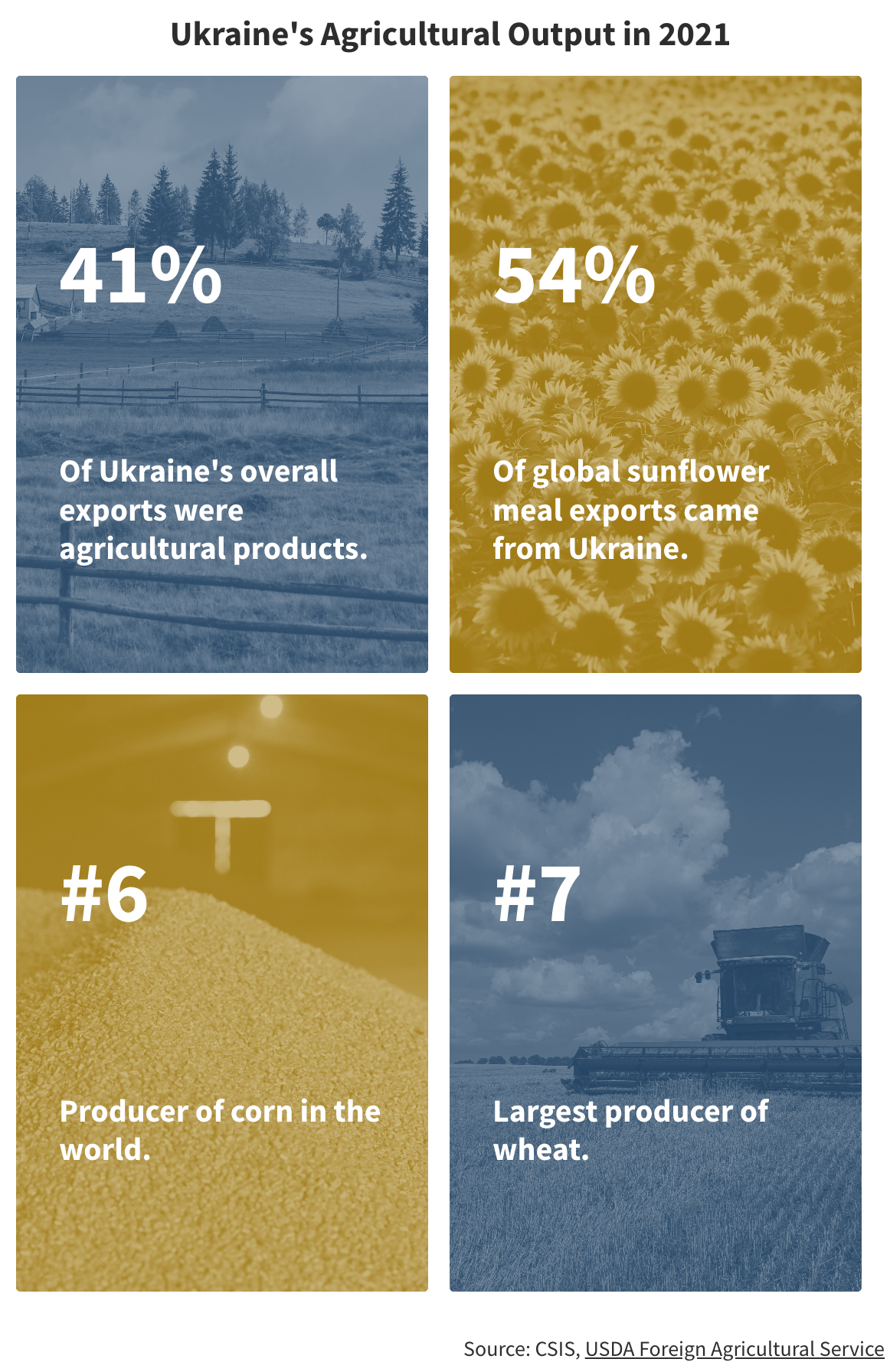 This base within the right regulatory framework, with clear rules of game, and with private investment could provide Ukraine with an economy second to none in Europe.
However, Ukraine's economy remains largely captured by a group of oligarchs who emerged in the immediate post-Soviet period. By one estimate, the top 100 wealthiest people in Ukraine control nearly 25 percent of Ukraine's prewar gross domestic product (GDP). In addition, much of the economy remains inefficient with a mix of state-owned enterprises, partially privatized companies, and private industry.
Prior to the war, Ukraine's economy was oriented toward Russia and the former Soviet space. Russia was a significant trading partner, with many industries still geared toward providing critical inputs into the Russian economy, as they had been during the days of the Soviet Union.
Barrier 4:
Energy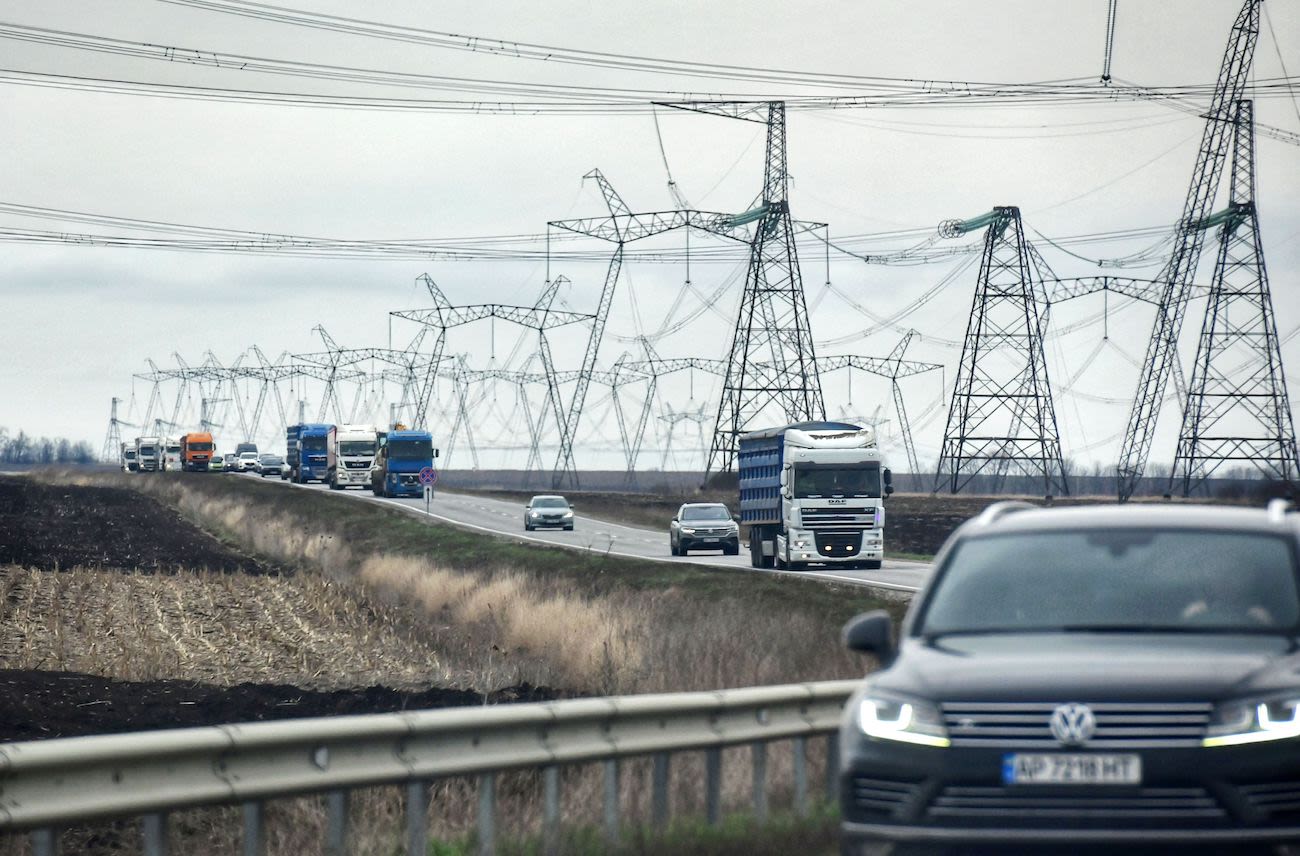 Ukraine remains dependent upon imports of natural gas.
In 2018, Ukraine imported 10.6 billion cubic meters of gas to supply home heat and some of its power generation capacity.
However, Ukraine has significant shale gas reserves, estimated to be around 127.9 trillion cubic feet, that are undeveloped. These reserves could provide great potential in the future to supply energy for Ukraine, as well as serve as a new source of exports.
Ukraine also remains partially connected to Russia's electricity grid. USAID's Energy Security Project was designed to test the possibility of disconnecting Ukraine's national electric company, Ukrenergo, from Russia's grid and connecting it to the European grid. By happenstance, this test occurred on February 23, 2022, one day before Russia invaded Ukraine. Since then, Ukraine has completely synchronized with the European grid, demonstrating that this is feasible.
Barrier 5:
Infrastructure and Trade Linkages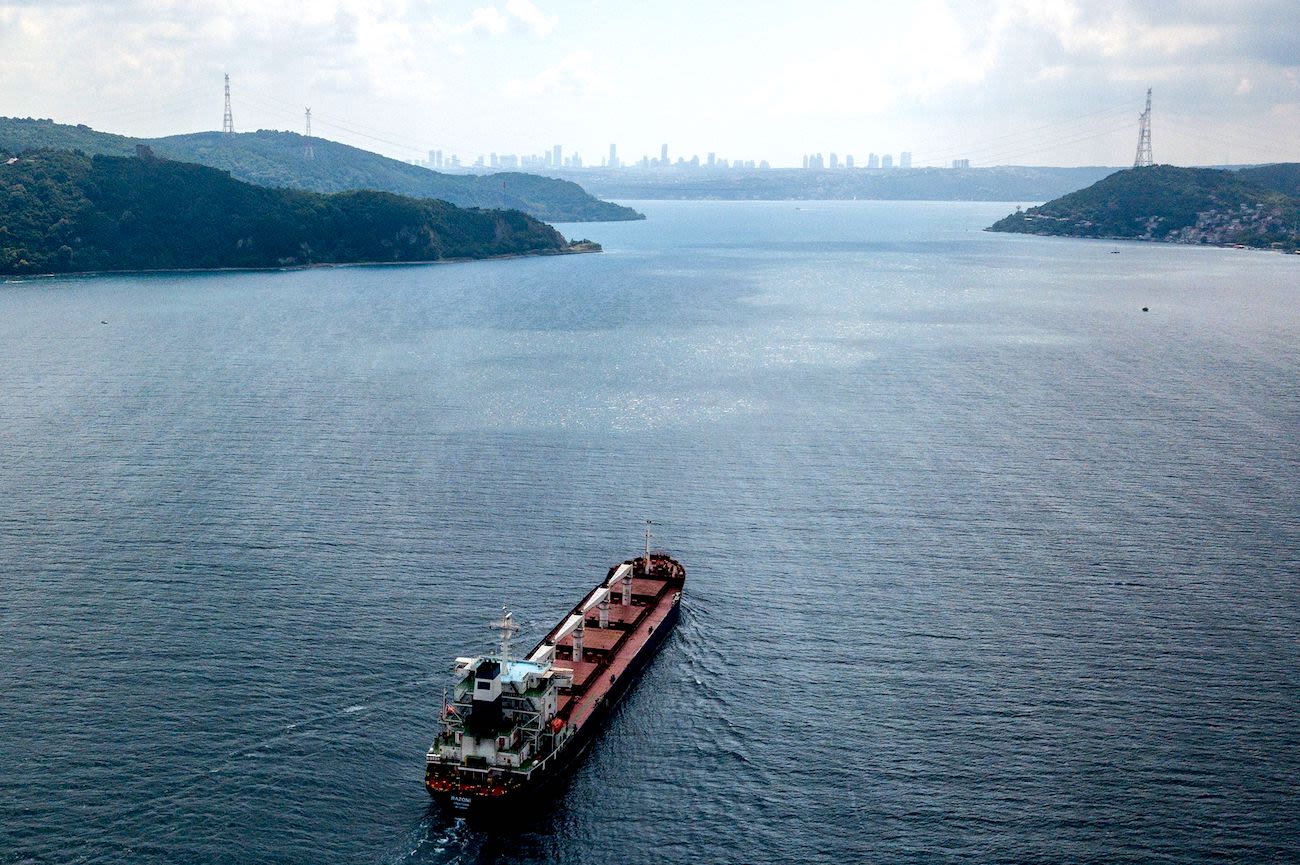 Ukraine's prewar economy was largely dependent on trade to and from ports on the Black Sea. Ninety-five percent of all grain exports, for example, moved through these ports.
These linkages are now threatened by Russia's invasion. Important port cities such as Kherson have been captured or largely cut off from access to the Black Sea. Some observers believe that a core Russian objective of the war is to seize the entirety of Ukraine's coastline to economically isolate the remaining parts of the country.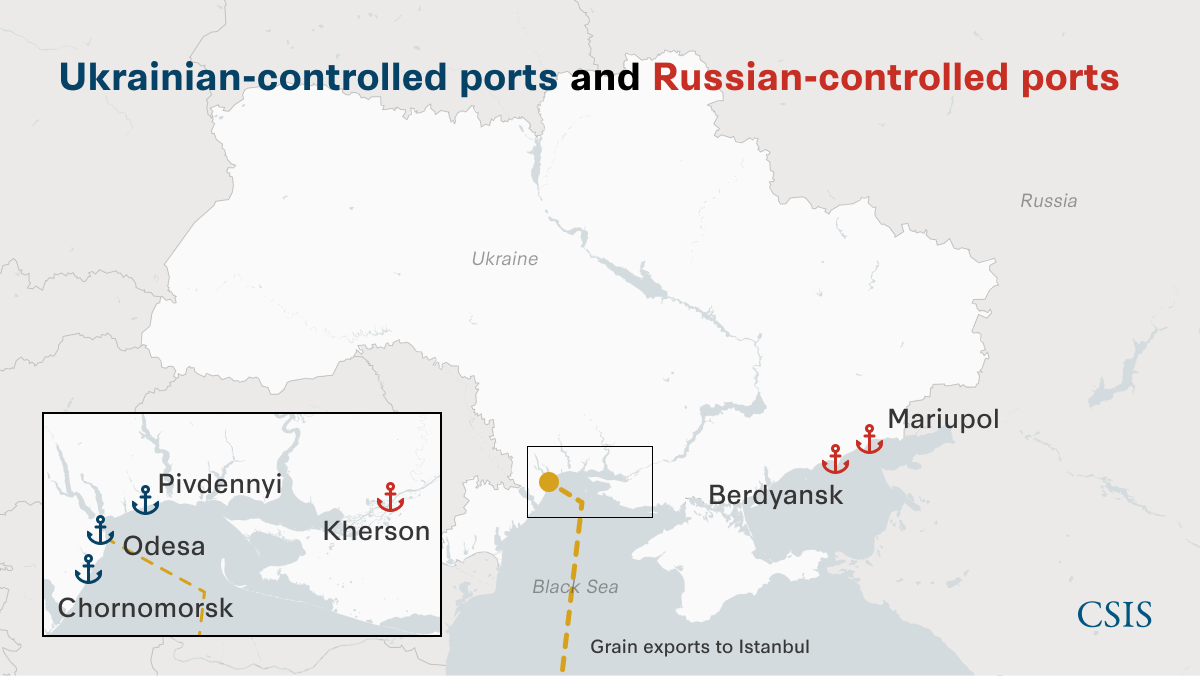 To lose complete access to the Black Sea would likely be disastrous for Ukraine's economy. However, recent Ukrainian operations in the Kherson region raise the prospect that Ukraine will be able to hold onto the Black Sea ports.
Still, planning for new linkages—likely via railroads to Poland and the Baltic Sea or access via barges to the Danube—should be explored as part of any effort to rebuild Ukraine, though it will be an enormous undertaking, as Ukraine uses a different rail system than Europe.
There are existing crossing points where Ukrainian trains can convert to Europe's standard gauge system, but this takes time and imposes additional costs and delays on freight shipments.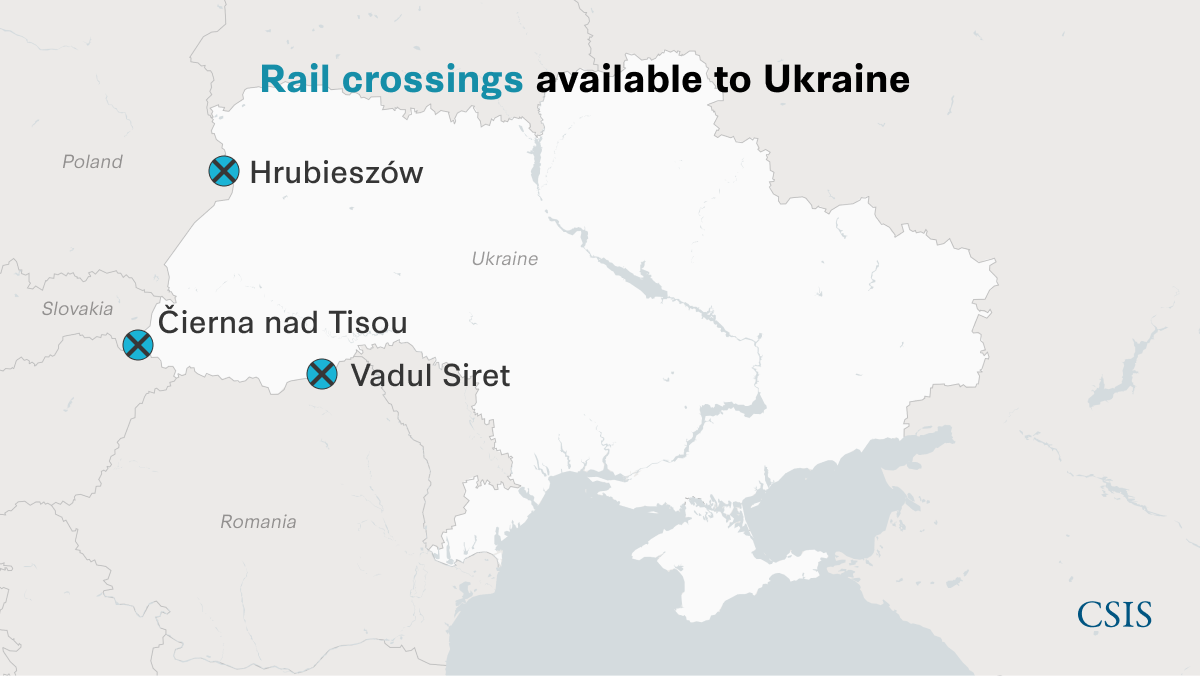 Despite the difficulties, diversifying Ukraine's export routes would help strengthen the future resilience of its economy and is worth investing in.
Priorities for
Reconstruction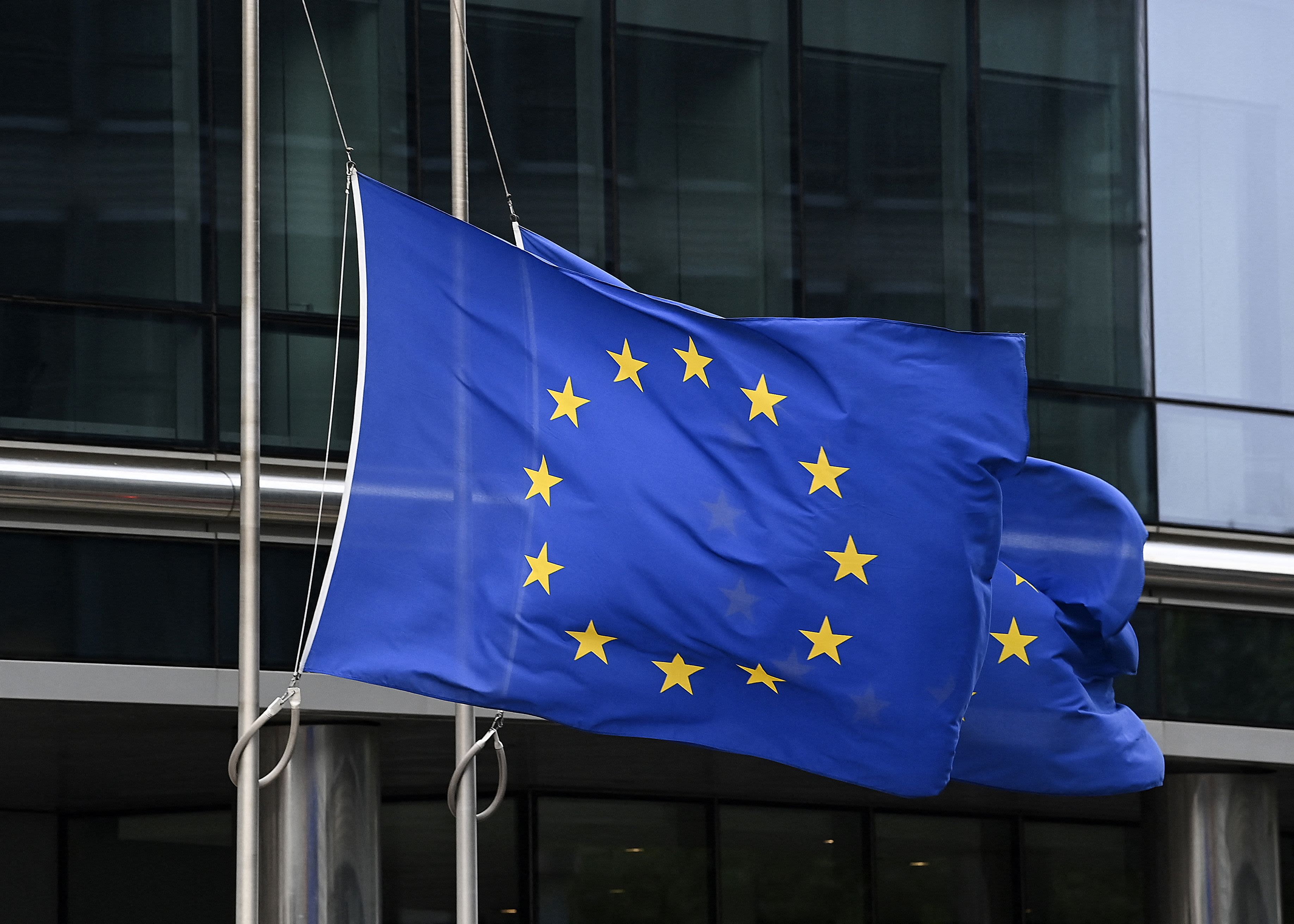 To be successful in overcoming these obstacles, two things must be at the heart of Ukraine's rebirth:
1. EU accession
2. Incentivizing private investment
The promise of membership in the European Union could spur the needed governance and economic reforms that would firmly anchor Ukraine in the Euro-Atlantic world. It would also provide Ukraine with the resources needed to maintain a robust defense against future aggression by Russia.
The private sector has a vital role to play in Ukraine's reconstruction, but it will need support from official finance to feel safe about investing in Ukraine. Development finance institutions (DFIs), aid agencies, and other IFIs can offer a series of financial products, including insurance, guarantees, loans, and equity that will help to mitigate risk and make more risk-averse investors feel comfortable investing in Ukraine.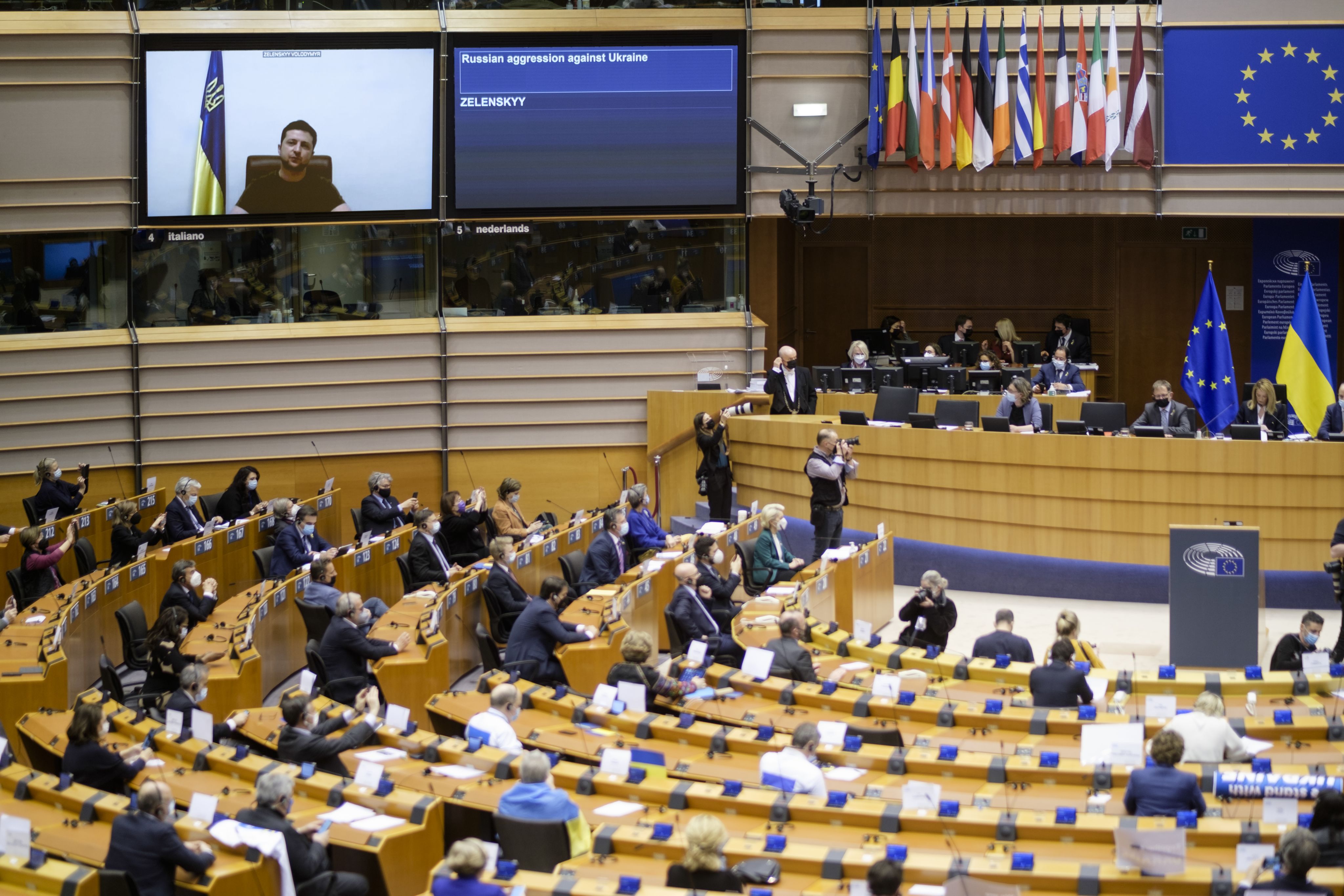 These products should be deployed as part of rebuilding and reorienting Ukraine's economy. Should Ukraine develop successfully, over time the need for this kind of financing will decrease. DFIs and other sources of official finance should work with foreign investors to prioritize investment into strategic sectors, including agriculture, ICT, manufacturing, and energy.
These sectors will drive Ukraine's future economic growth and have the potential to create well-paying jobs and equitable growth.
The goal of joining the European Union will help Ukraine make the necessary improvements to the governance and rule of law issues that would otherwise make investors wary of the enabling environment. EU accession will also firmly embed Ukraine in the Euro-Atlantic community.
Ukraine's Free and
Democratic Future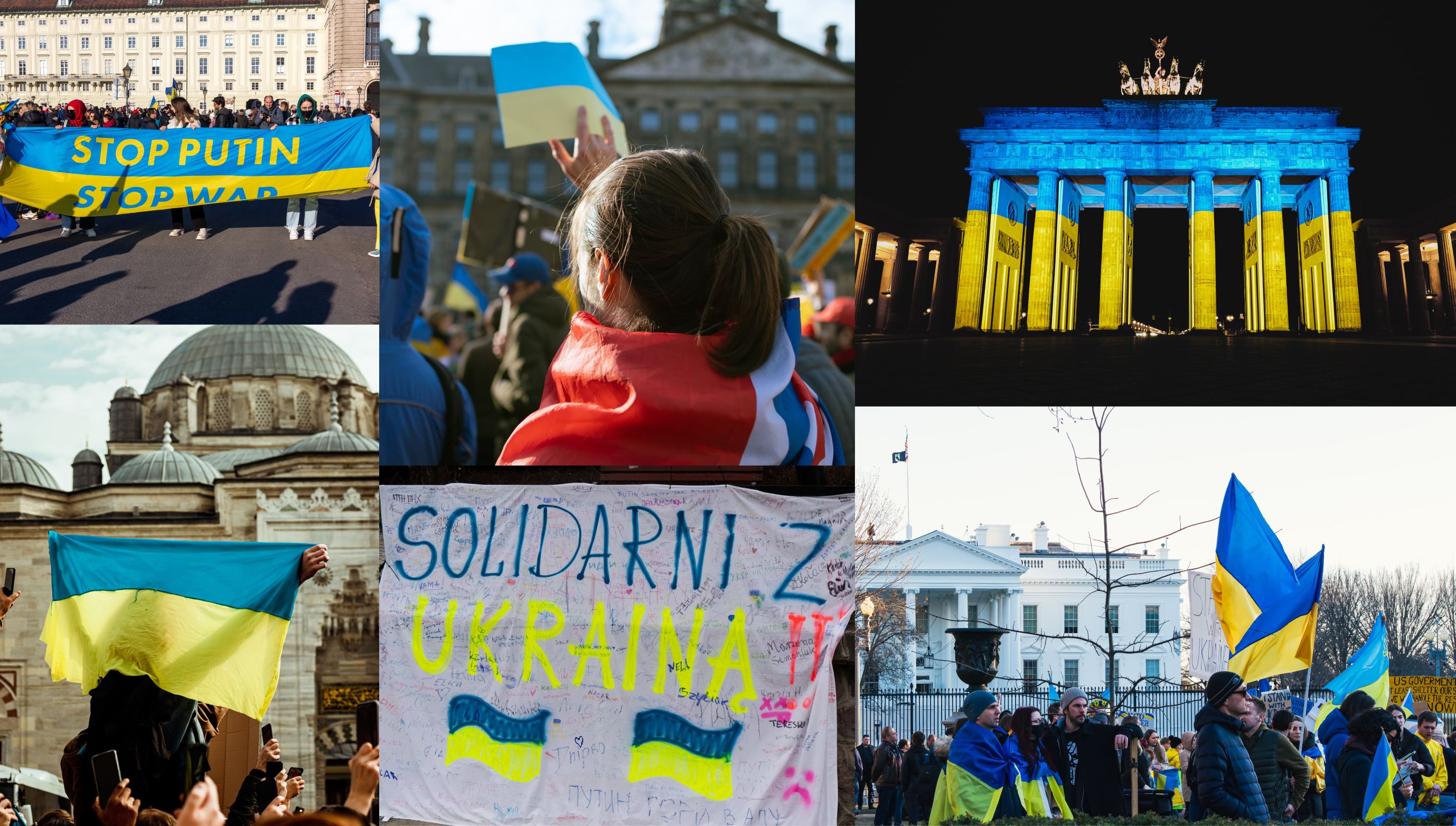 The task ahead for Ukraine is immense.
Russia's invasion has done untold damage to Ukraine's economy, infrastructure, population, and institutions, which will take years to fix.
But Ukraine has shown through its resistance that it does not want to be a vassal of Russia, and polling conducted since the start of the war shows that its people want to thrive in a free and democratic state firmly anchored in Europe.
Should Ukraine win the war, this transformation will define Ukraine's future, and the country needs to own it. However, the support and resources of the United States, G7, and European Union will also be essential to this process, as they have been for provision of weapons and equipment to the Ukrainian military. It is only with this same urgency, coordination, and clarity of purpose that a reconstruction of this magnitude can succeed.
WRITTEN BY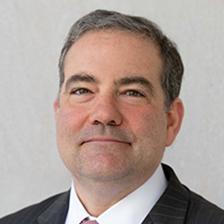 Daniel F. Runde
Senior Vice President; William A. Schreyer Chair; Director, Project on Prosperity and Development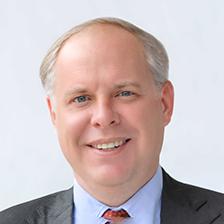 Special thanks to Janina Staguhn for research and writing support and Emma Landi for research support.
STORY PRODUCTION
PHOTO SOURCES
Title Header: In front of Freedom Square, the façade of the Kyiv administration building, where the Russian flag had flown in 2014 before being removed by protesters, has been covered with a huge Ukrainian flag for the commemorations of the Maidan revolution on February 20, 2022, in Kyiv, Ukraine. | Laurent Van der Stockt for Le Monde/Getty Images
Introduction: A volunteer from the Ukraine's Repair Together initiative cleans debris from the roof of the House of Culture in Yahidne, Ukraine, in July 2022. | Alexey Furman/Getty Images
Ukraine in 10 years:
The Independence Monument shines above Maidan Square in Kyiv in May 2022. | Carlos Reyes/AFP via Getty Images
People paint the Soviet Army monument in Sofia, Bulgaria, the colors of the Ukrainian flag in February 2022. | Nikolay Doychinov/AFP via Getty Images
Factory workers sew uniforms in May 2022 in Kryvyi Rih. | John Moore/Getty Images
A voter during Ukraine's presidential election in 2019. | Brendan Hoffman/Getty Images
Ukraine Today: A member of the Ukrainian Territorial Defence Forces stands guard at a checkpoint in front of a carousel in Kyiv on March 20, 2022, as Russian forces try to take Ukraine's capital. | Fadel Senna/AFP via Getty Images
Barriers beyond the War: A destroyed bridge is seen near the recently retaken town of Lyman in the Donetsk region in October 2022. | Yasuyoshi Chiba/AFP via Getty Images
Ukraine's Agriculture in 2021: Viktor Bystrov via Unsplash; Roma Kaiuk via Unsplash; Genya Savilov/AFP via Getty Images; Alexey Furman/Getty Images
Priorities for Reconstruction: An EU flag flies at half-mast. | John Thys/AFP via Getty Images