Timeline of China's Deleveraging Campaign
2013–2021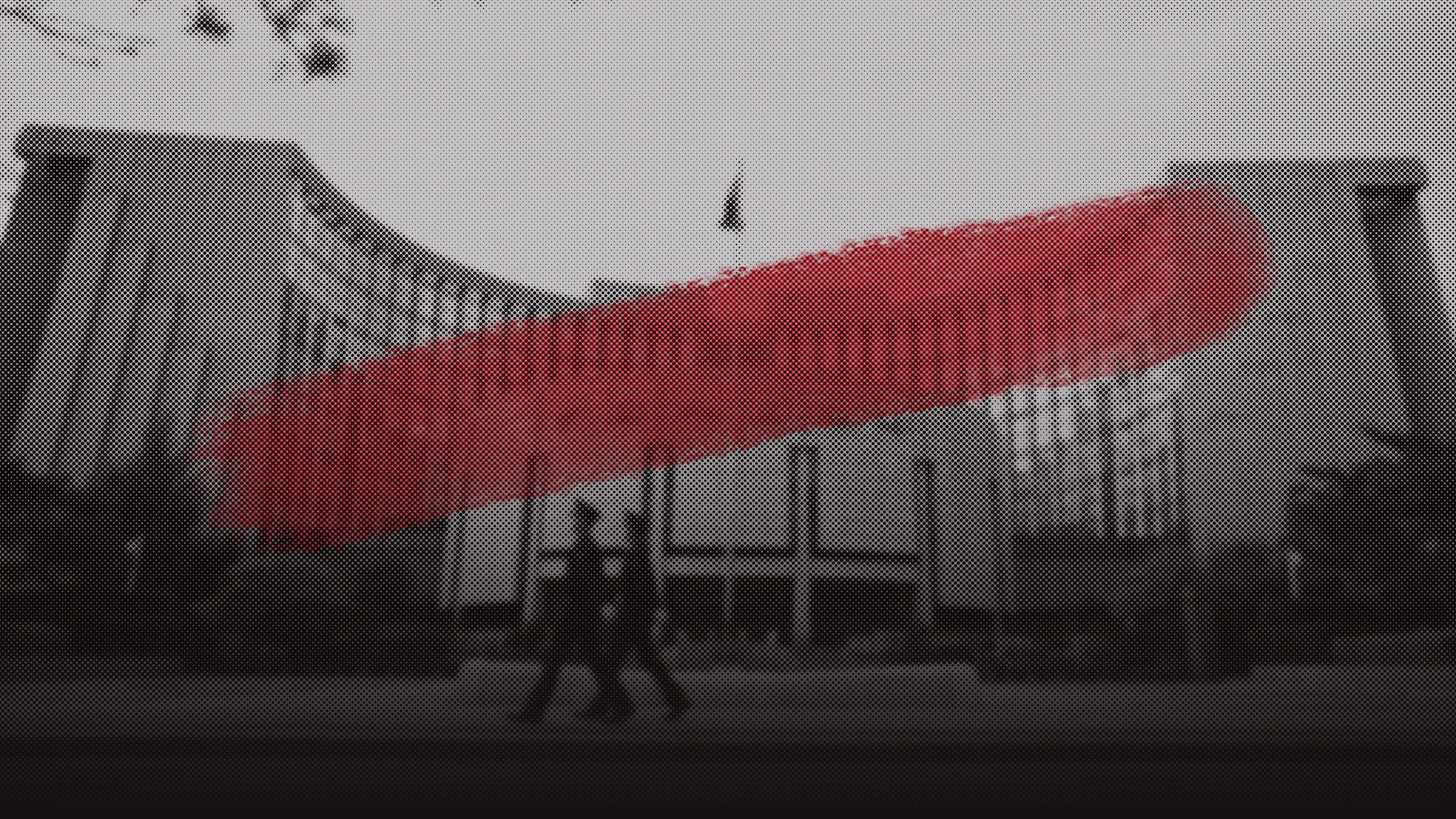 China's deleveraging campaign was the critical event that ended the country's unprecedented post-crisis credit expansion.
The crackdown on "shadow" financing channels made China's financial system safer in the short term, but it also slowed the economy substantially while creating new forms of credit risks.
The timeline below describes the campaign in four stages:
Stage 1
June 2013–March 2016
Experiments in Deleveraging
The initial expansion of shadow financing
Stage 2
May 2016–January 2018
The Deleveraging Campaign Begins
Significant monetary tightening steps to control informal credit
Stage 3
April–December 2018
Deleveraging Efforts Intensify
The creation of new regulatory frameworks
Stage 4
May 2019–May 2021
Consolidation and Fallout
The consequences of these measures for financial risks in China
Background of Deleveraging
The 2008 post-crisis stimulus effort led by local government investment was the landmark event that started China's unprecedented credit expansion.
Thousands of local government financing vehicles (LGFVs) were established and eventually became the key clients for shadow banks. The post-crisis stimulus effort triggered surging property prices and rising government debt, causing regulators to respond by trying to limit banks' lending to these two sectors.
Shadow banking was born as a channel to bypass regulatory restrictions on lending and maintain credit to property developers and LGFVs. As the business grew, banks found other benefits to shadow banking, including reducing capital usage, boosting leverage, and concealing nonperforming assets.
Financial innovation was encouraged and wealth management products (WMPs) were considered a supplement to banks' liability management given that deposit rates were fixed. Each financial regulator produced its own regulations to encourage the shadow banking business and boost asset growth.
Trusts, fund management companies, and brokerages became the "three musketeers" of the shadow banking business.
March 2013
Participant: China Banking Regulatory Commission (CBRC)
Event: Circular
Wealth management products face first asset allocation restrictions
Notice on Relevant Issues Concerning Regulating the Investment Operations of Wealth Management Business of Commercial Banks
This was a key stage in the deleveraging process. Before Circular 8, banks invested funds raised via WMPs into shadow banking channels free of control. After Circular 8, funds raised via WMPs were still channeled to shadow banks but were capped at 35 percent of WMP proceeds. Banks increasingly used "purchases under resale agreements" to continue shadow banking investments after these regulations.

Deleveraging Efforts Intensify, Shift to Regulatory Tightening
The landmark event at this stage was the publication of a new asset management rule in April 2018 that applied to almost all investment products and WMPs.
The measures reduced the scope for regulatory arbitrage and ended up producing a record slowdown in credit growth in 2018. The PBOC offset some of the financial pressure caused by these new rules by easing monetary policy.
April 2018
Participants: PBOC, CSRC, SAFE, China Banking and Insurance Regulatory Commission (CBIRC)
Event: Regulation
Unified asset management rules released as the centerpiece of regulatory tightening
Guiding Opinions on Regulating the Asset Management Business of Financial Institutions
The unified asset management rules were the primary regulatory instrument of the deleveraging campaign. The new rule applied to all asset management products and tried to reduce the scope for regulatory arbitrage, limiting both banks' usage of WMPs and channel business with third-party asset managers. The introduction to the regulations stated: "China must standardize the asset management business of financial institutions, unify the regulatory standards for similar asset management products, effectively prevent and control financial risks, guide the flow of social funds to the real economy, and better support economic restructuring, transformation, and upgrading."
May 2018
Participant: CBIRC
Event: Circular
New liquidity indicators aim to control banks' maturity mismatches
Measures for the Liquidity Risk Management of Commercial Banks
The CBIRC introduced new liquidity indicators, including a liquidity coverage ratio, to reduce the prospect of a maturity mismatch for banks.
August 2018
Participants: Investors
Event: Market
Investors in failed peer-to-peer products protest in Beijing
Thousands of protesters came to Beijing's Financial Street and the offices of the banking regulator to protest losses in peer-to-peer lending products. The protesters were generally placed on buses and sent home, without receiving any compensation for losses.

Consolidation and Fallout
The bankruptcy of Baoshang Bank revealed the consequences of slowing credit growth in the shadow banking system and weakening implicit guarantees on some institutions.
Several other banks needed to be restructured after Baoshang, including Hengfeng Bank, the Bank of Jinzhou, and the Bank of Harbin. Supplementary rules concerning deleveraging continued to emerge, sometimes by easing previous rules.
The basic framework for deleveraging had been established at this stage. Deleveraging continued, but policy efforts have stabilized and are no longer intensifying.
Conclusion
China's multiyear campaign targeting shadow banking effectively replaced one form of financial risk with another. While the system became less vulnerable to short-term funding squeezes and maturity mismatches, the deleveraging effort slowed credit growth substantially and created new forms of credit risks as borrowers lost access to financing. Property developers replaced shadow borrowing channels with direct borrowing from home buyers via mortgage loans, and the property bubble continued expanding.
China now faces difficult strategic decisions on how to manage financial stress while maintaining economic momentum in the years ahead. But no matter what choices Beijing makes, the pre-deleveraging model of economic growth has come to an end.
This report was made possible by the generous support of the Smith Richardson Foundation.
Written by
Production by
Photo Source
Header: Chinese People's Armed Police walk past the People's Bank of China (PBOC) in Beijing, China. (Emmanuel Wong/Getty Images)