Shaping Africa's Climate Future
An Urgent Call to Center African Voices in Climate Research on the Continent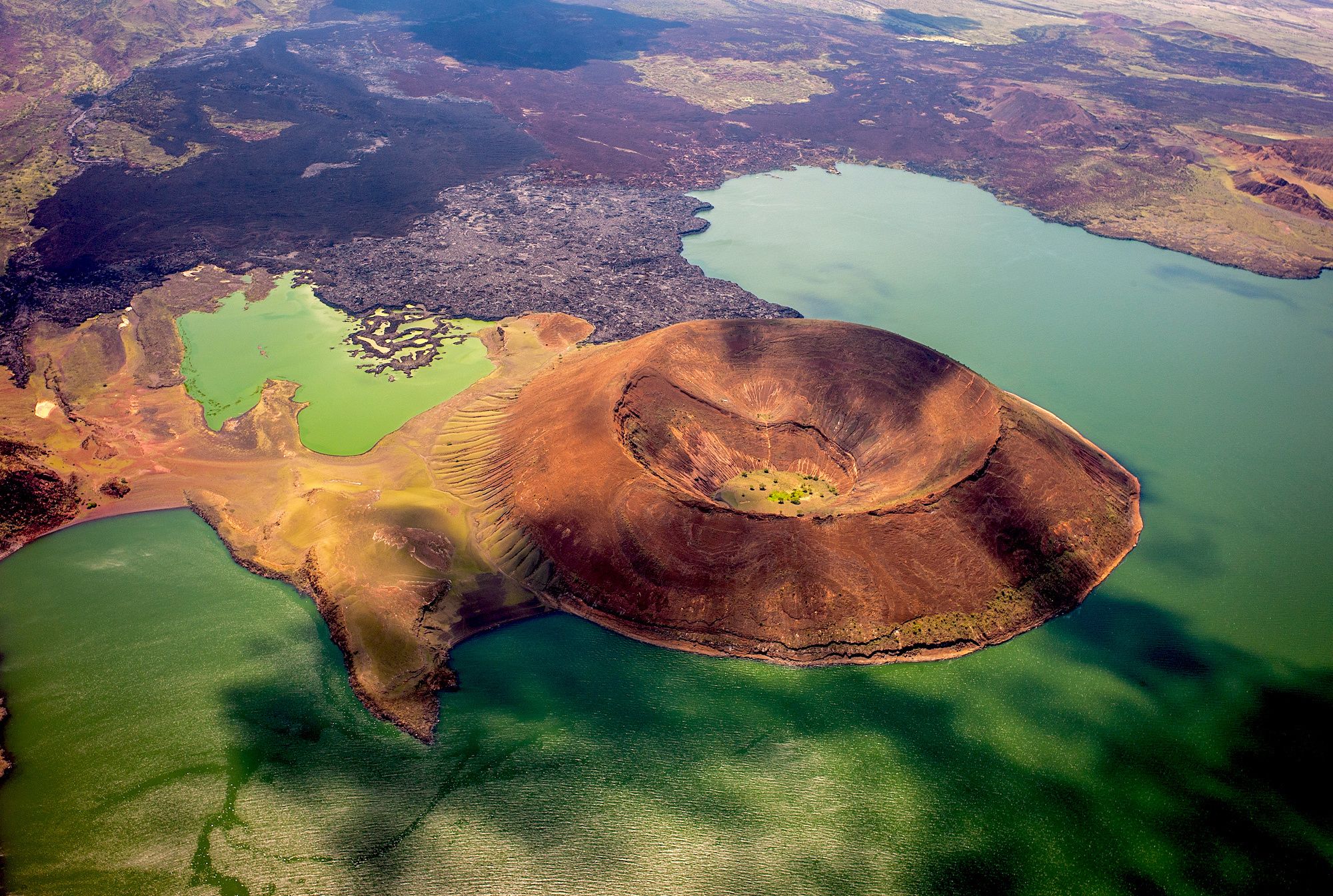 In Kenya's far north, Lake Turkana stands out, with its turquoise waters contrasting against the arid background. This is the largest permanent desert lake in the world and an area of rich biodiversity, including the green algae that give the lake its nickname: the Jade Sea.
Decades ago, the Prosopis juliflora tree—native to South America and known locally in Kenya as mathenge—was introduced in the country as part of an initiative to help reverse desertification. The hardy tree grew quickly, making the landscape deceptively green, which masked more serious problems.
The tree's deep roots significantly contributed to drying out the water table in an already water-scarce region, its thorny branches created impenetrable thickets that suffocated other plant species, including precious grass pastures, and its sugary pods decayed the teeth of local livestock, leading to their subsequent death due to their inability to graze. Even being pricked by one of the tree's thorns can cause stubborn wounds in humans that refuse to heal.
In 2008, the government of Kenya declared mathenge a "noxious weed," an invasive species of national concern.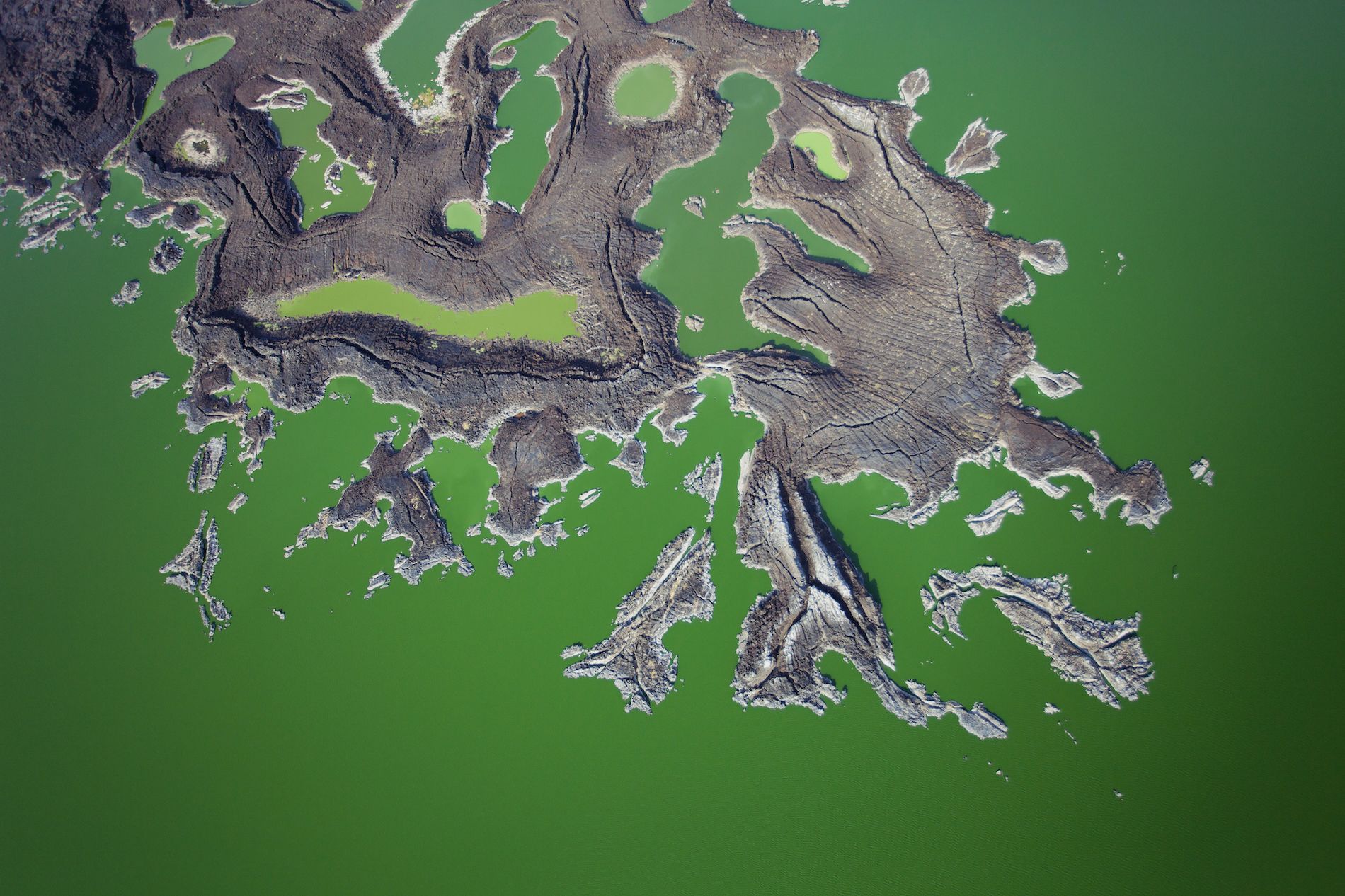 Stories like this abound in Kenya and around the continent, of well-meaning initiatives that end up doing much more harm than good. Ikal Ang'elei knows this all too well. She is the founder of Friends of Lake Turkana, a local research and advocacy organization working for environmental justice in this delicate ecosystem. She says she's seen countless cycles of misaligned interventions introduced in the region based on faulty research.
"Fish farming is one of these [interventions]. Traditionally, we know where and when to fish. There were very clear oral laws on how much fish you took out, and in what season. But now, the bulk of solutions for climate change adaptation here are around fish farming, [with] legislation being pushed by a lot of donor funding through governments."
But without a keen, locally grounded understanding of the fisheries economy and lake ecosystem, these efforts have failed time and again. Fish farming does not work because the fish in the lake are migratory, Ang'elei says, and trying to breed them in one area of the lake is an exercise in futility.
As the impacts of climate change in Africa continue to intensify, having accessible, tested, and feasible strategies and adaptation technologies has never been more important. But with the vast majority of the research that powers these strategies being conducted by Western institutions, with little local collaboration, crucial context and perspectives are being lost. Can this bias be corrected in time?
The situation couldn't be more urgent.
Despite its low contribution to global greenhouse gas emissions, Africa is the continent most vulnerable to the negative effects of climate change.
Seven of the ten countries most at risk to the impacts of climate change are in Africa. The continent's ecosystems, economies, infrastructure, agriculture, food systems, and public health are at risk.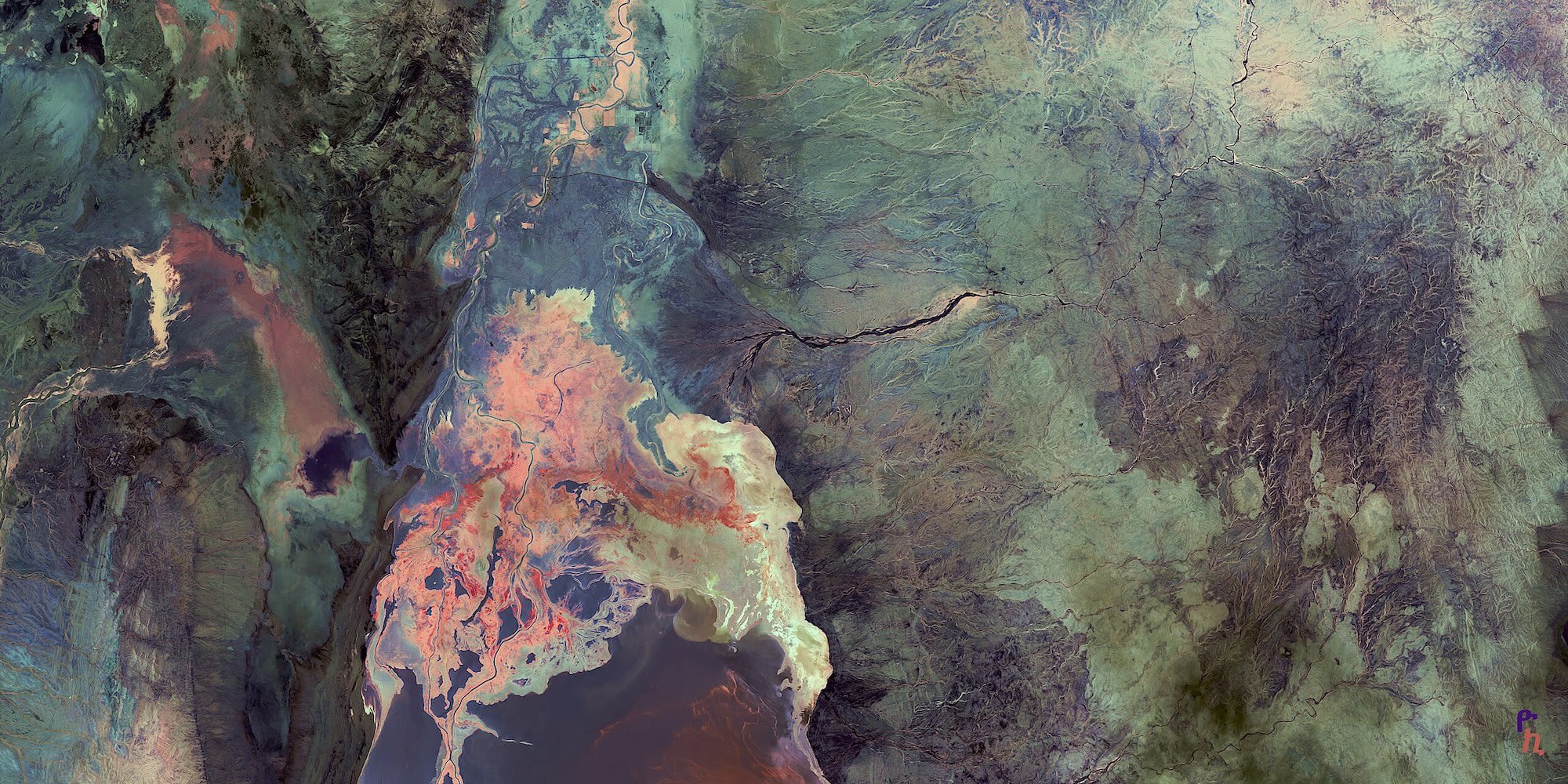 Yet Africa faces a serious funding shortfall for climate research. In 2020, climate finance in Africa, encompassing domestic and international grants, debts, and equity, amounted to $30 billion.
This accounts for a mere 11 percent of the annual requirement of $277 billion established by the Paris Agreement as necessary to effectively tackle climate change on the continent.
Furthermore, much of the available funding for adaptation and mitigation research on the continent actually goes to institutions based in Europe and North America. African scientists—even highly qualified ones with relevant technical specializations—are often relegated to minor roles in the research design.
The uneven playing field in climate funding and research means that institutions and researchers based in the Global North determine the research design of studies conducted in Africa, resulting in crucial insights and perspectives being missed.
"[When] funding comes from the North, those scientists would have what they call 'missions'," says Khanyisa Brian Mantlana, a South African scientist with the Council for Scientific and Industrial Research (CSIR).
"These missions would be like five-day trips, traveling between capital cities like Nairobi, Accra, or Johannesburg. Then [the researchers] would go back and write about Africa. It's the equivalent of someone visiting just London, Rome, and Berlin, and then claiming to be an expert on Western Europe. We get that a lot, and the diversity that exists in our ecosystem is missed."
The fact that the bulk of funding available to fund climate research about Africa is channeled to, and spent by, institutions and researchers located in Europe and America makes the exclusion even worse.
Continents receiving funding for climate change research on Africa, 1990–2020
Dr. Jean Hounkpè, a researcher specializing in seasonal flood forecasting at the Institut National de l'Eau at Université d'Abomey-Calavi in Benin, adds: "Even if some funds are available for research on climate change, the conditions put forth are so difficult to fulfill for African researchers that they cannot get the funds."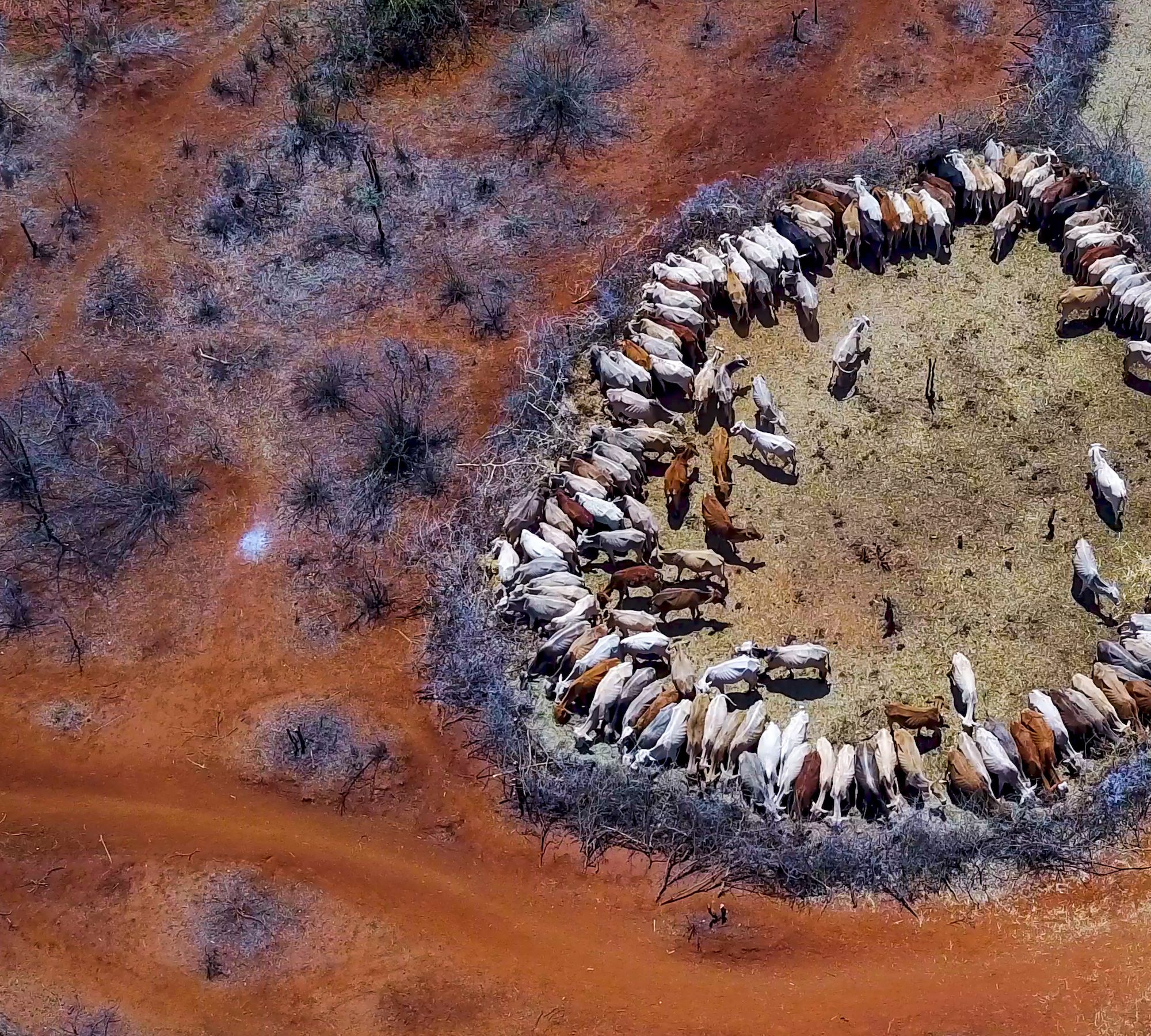 The Missing Voices of African Researchers
Dr. John Recha
Climate-Smart Agriculture and Policy Scientist at the International Livestock Research Institute
Dr. Zane Swanson
Associate fellow with the Global Food Security Program at the Center for Strategic and International Studies (CSIS)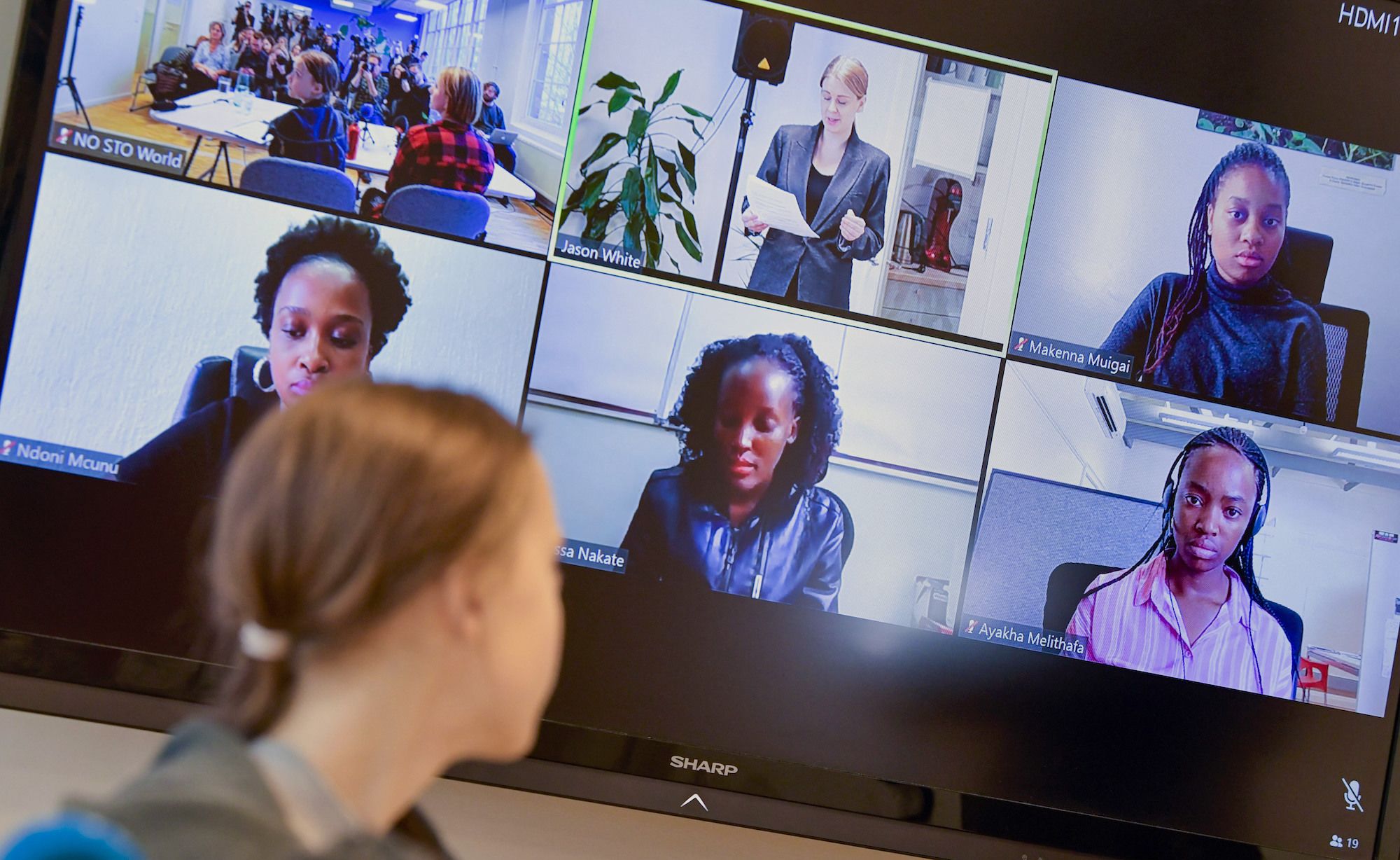 Supporting climate change research in Africa requires financial support from governments across the continent and the international community. The African Development Bank (AfDB) estimates that Africa will need $2.7 trillion by 2030 to finance its climate change needs, and activists on the continent have been pressing international organizations to fulfill their promises to fund climate action.
The AfDB itself established the Africa Adaptation Acceleration Program (AAAP) in 2021, a joint initiative of the African Development Bank and the Global Center on Adaptation (GCA). This initiative aims at mobilizing up to $25 billion over five years to accelerate and scale action on climate adaptation across the continent.
Several African governments, including Nigeria, South Africa, Kenya, and Tanzania, are also stepping up efforts to fund their climate adaptation efforts. For example, in March 2023, Uganda revised and launched the country's Nationally Determined Contribution (NDC) to the Paris Agreement. NDCs are climate action plans that countries develop to cut their emissions and adapt to climate impacts.
What's the difference between climate
mitigation and climate adaptation?
Climate Mitigation
Mitigation means avoiding and reducing emissions of heat-trapping greenhouse gases into the atmosphere to prevent the planet from warming to more extreme temperatures. Because Africa has contributed relatively so little to greenhouse gas emissions, this type of climate research is often less relevant for the continent.
Climate Adaptation
Adaptation means altering our behavior, systems, and—in some cases—ways of life to protect our families, our economies, and the environment in which we live from the impacts of climate change. Because the effects of climate change are already affecting vulnerable African societies, this is the kind of climate research that the continent needs the most.
Financing Innovation
Because the climate emergency is so unprecedented, securing the funds to underwrite research and adaptation efforts cannot be business as usual—bold financial innovation will be needed.
For example, in 2015, Seychelles signed a unique debt-for-nature deal in which almost $22 million of its national debt was written off in exchange for the country doing more to protect its oceans.
Then, in 2018, the African island nation launched the world's first sovereign blue bond, raising $15 million from international investors and demonstrating the potential for countries to harness capital markets for financing the sustainable use of marine resources.
At a time of high debt strain in many African nations, such debt arrangements are promising: 56 percent of African countries with a credit rating have suffered downgrades since the Covid-19 pandemic.
These high levels of public debt often mean that local research budgets are the first to be slashed, and the International Monetary Fund recognizes that helping governments access new sources of climate finance depends heavily on "reducing their credit- and country-risk profiles."
Experts have also called for the strengthening of the African Continental Free Trade Area (AfCFTA) to better connect food producers and consumers on the continent, which will make the continent more resilient and will help improve livelihoods.
Institutional reform is needed, too. This means improving governance and compliance in African research institutions—especially through reforms in the procurement and management of public investment, public finances, and debt—and ensuring fiscally sustainable investment plans.
Given the urgency and magnitude of the climate challenge, countries must rapidly acquire knowledge from one another, tailor solutions to their unique ecological and economic circumstances, and boldly enact policies that will give the continent a fighting chance.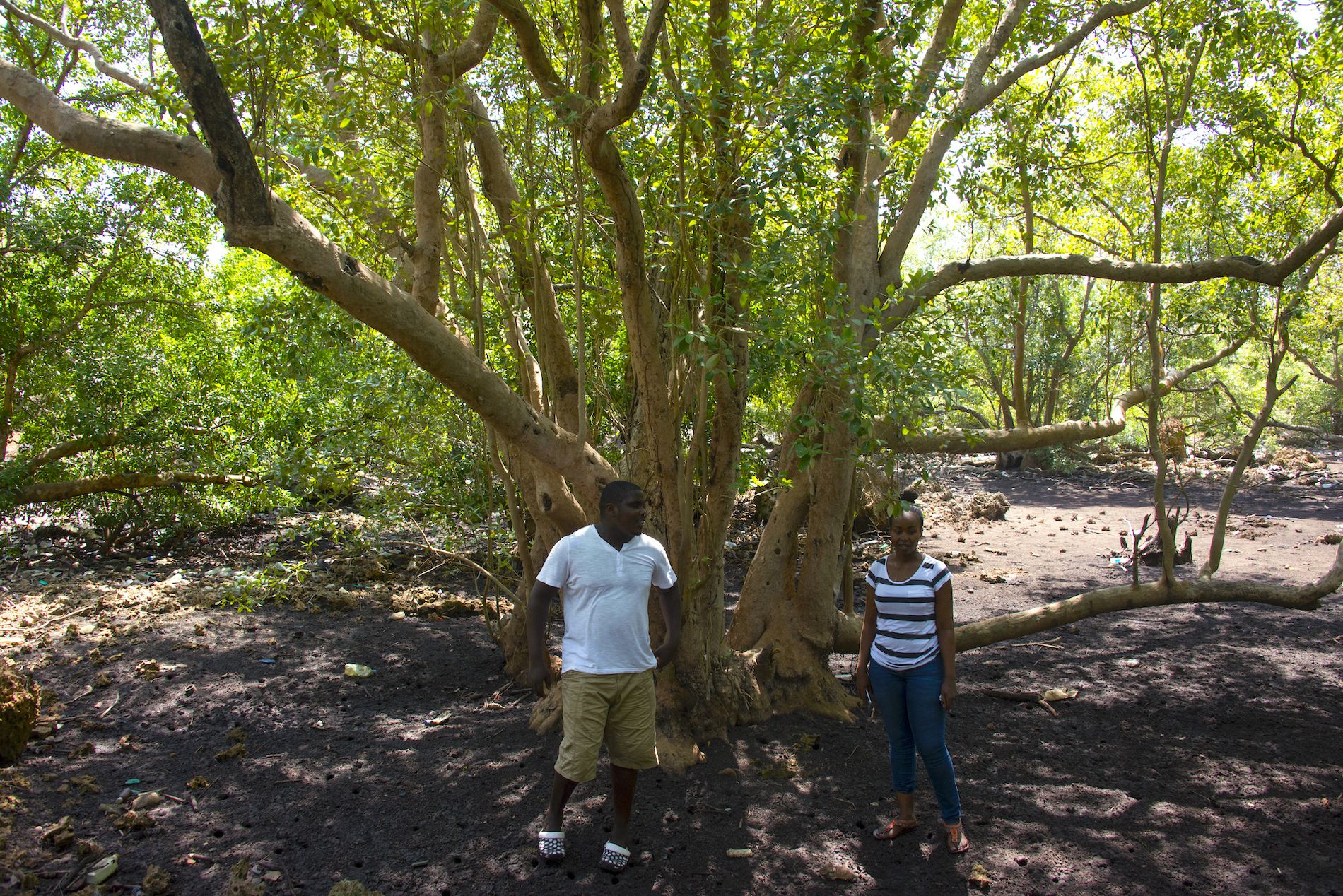 African researchers are calling for a change to address the systemic issues that keep their insights and experiences excluded from climate research, starting with the meaningful involvement of African researchers. Many adaptation projects often have requirements such as being "co-designed" with African partners and "locally led," but these goals can only be met if funding and implementing partners encourage homegrown interventions informed by credible local research.
Without adequate participation by African researchers in climate science, including in developing research questions and interpreting study results, locally relevant knowledge risks being excluded, which will be detrimental to any attempt at climate adaptation.
When African researchers are meaningfully involved, the results are deeply and locally rooted. The CIRCLE Programme (Climate Impacts, Research Capacity and Leadership Enhancement in Sub-Saharan Africa) is one example of an African-driven project, managed by the Association of Commonwealth Universities and in collaboration with the African Academy of Sciences. It has 31 participating research institutions in Africa, under which almost 100 African early-career researchers are funded to spend a year in another African institution carrying out research within the broad field of climate change.
It had 31 participating research institutions in Africa under which almost 100 African early-career researchers were funded to spend a year in another African institution carrying out research on an agreed topic within the broad field of climate change.
Ebonyi State University in Nigeria, located in a major rice-producing area, was a leading player in this project. Their research eventually supported the development and dissemination of drought-resistant rice varieties.
The university included government officials, traditional rulers, other educational establishments, politicians, private-sector operators, NGOs, donors, farmers, and local youth in the stakeholder engagement. This contrasts with the frequently seen model of researchers from the Global North simply parachuting in and out of a community—what has been called "helicopter research."
For Ebonyi State University, interaction with farmers involved carefully designing research on rice farmers' perceptions of climate change and their current adaptation strategies, recording Indigenous knowledge, and promoting networking between farmers and other stakeholders. This will make the research useful and locally relevant, in contrast to failed initiatives—such as the fish farming in Lake Turkana—that are well meaning but not integrated in local knowledge systems.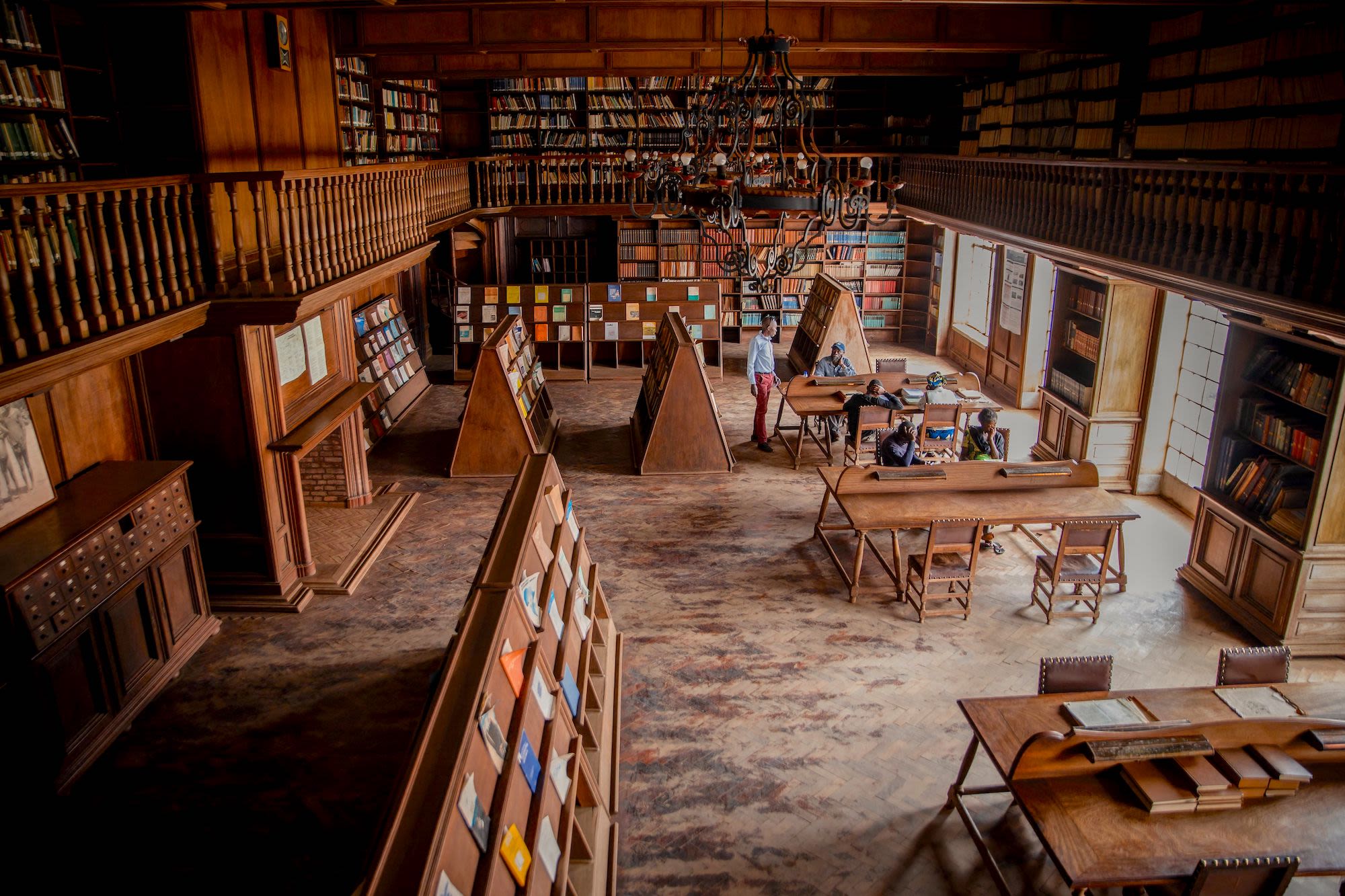 Distribution of authors of the 100 most cited climate science papers of the last five years
Less than 1% of authors of the top 100 most cited papers on climate science around the world are based in Africa. Three-quarters are affiliated with European or U.S. institutions.
It is not just about research design: sometimes, simple investment in hard infrastructure is needed. Africa has a dearth of well-developed meteorological data compared to other continents, with just one-eighth of the minimum density of weather stations recommended by the World Meteorological Organization (WMO). The continent has a lack of granular data about how the climate is shifting—and how it is likely to unfold in the future.
The percentage of stations on the continent fully meeting the standards set by the WMO actually dropped from 57 percent in 2011 to 22 percent in 2019, due mainly to accessibility issues, conflicts, and lack of investment.
This calls for urgent action for maintaining and expanding existing networks, in addition to using new observation technologies offered by remote sensing, according to flood forecasting expert Dr. Hounkpè. Flood forecasting is a particularly urgent need; in Africa, flood responses are mainly reactive rather than proactive, and incorporating effective flood forecasting into risk management could greatly reduce damages.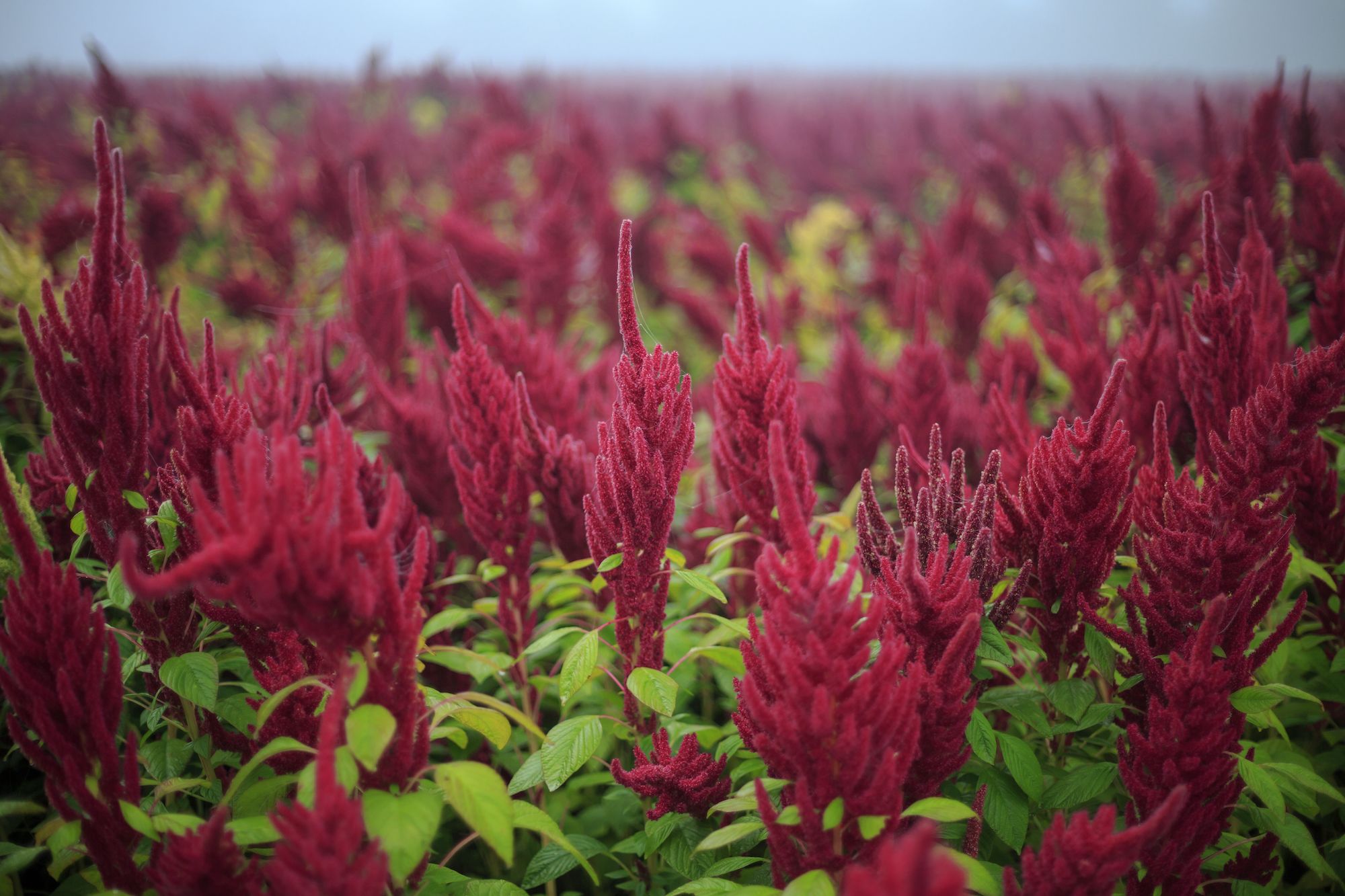 For many Africans, the effects of climate change are not a far-off risk, nor even an imminent danger, but a current, daily, ongoing threat against lives and livelihoods.
The only way to survive this crisis is if African citizens, governments, and institutions have all the necessary tools to craft and implement adaptation strategies. These strategies can only be made meaningful when they are based on knowledge that uses classic scientific research methods but is also grounded in indigenous knowledge systems.
International funding agencies must fix the structural inequity that wastes precious research dollars on ill-designed studies, and African governments themselves must dedicate more funding and support to the climate emergency. Ultimately, this is a justice issue—the continent least responsible for greenhouse gas emissions will suffer the greatest effects of climate change. It is on this basis that the calls for research equity are founded.
In the eyes of activists such as Ang'elei, communities are not looking for a handout but rather to be supported in bringing to bear the practices and knowledge that they already have.
"The climate crisis is worse now, but changes in weather have always been there, and so our communities learned to use certain parts of the lake at certain seasons. For me, this is one of the things that has to be taken into account—that communities already know how and when to use their resources."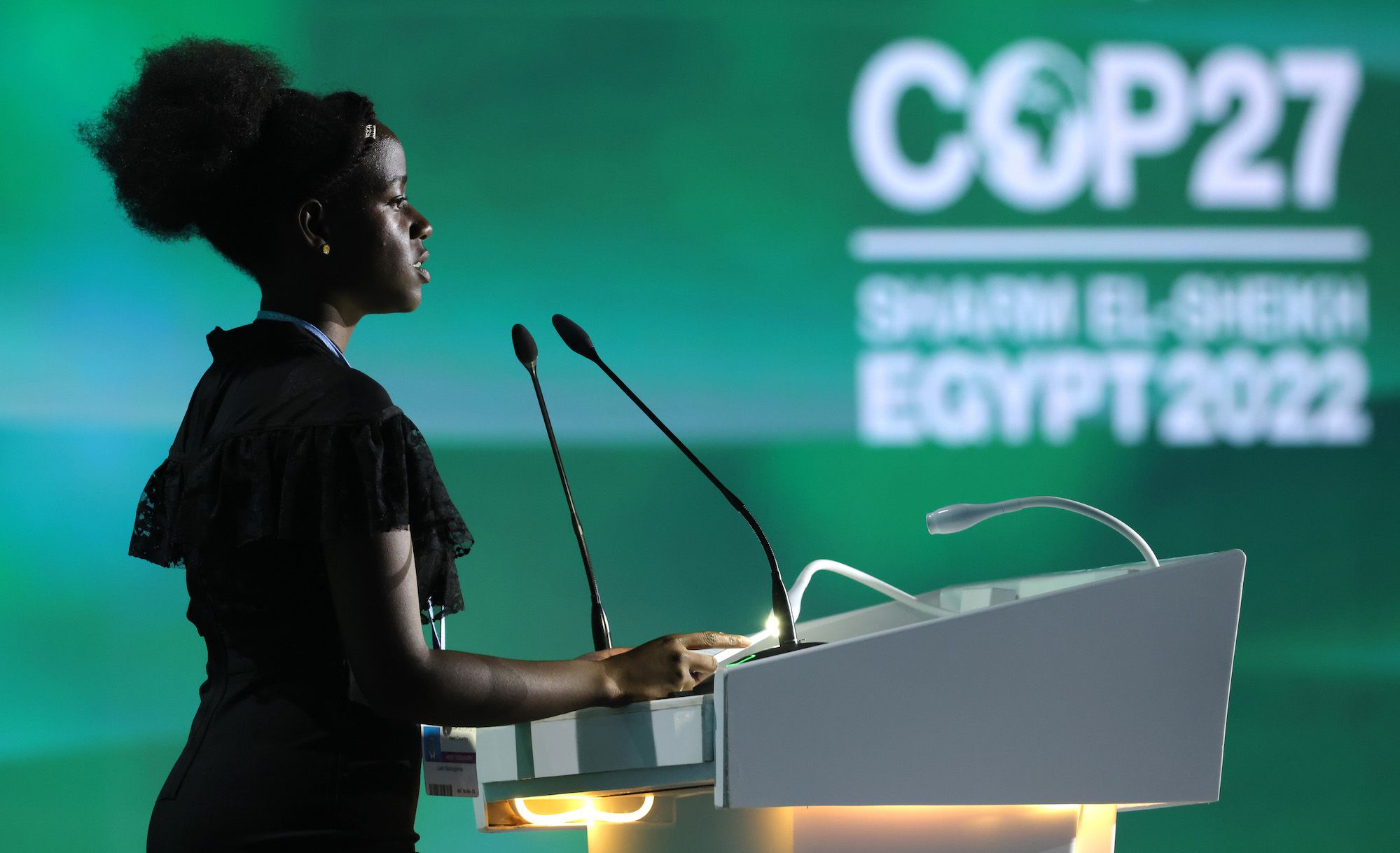 Photo Credits:
Header photo: Jade colored waters of Lake Turkana | Michael via Adobe Stock
Lake Turkana, the world's largest desert lake and the world's largest alkaline lake. Image not manipulated. | Martin Harvey via Getty Images
A false color satellite photo of the lower Omo River Valley in Ethiopia | Yonas Kidane via Wikimedia Commons
Cows suffering from the drought in Ethiopia in 2017 | Eric Lafforgue/Art In All Of Us/Corbis via Getty Images
A meeting with African climate activists and experts in Stockholm in 2020 | Pontus Lundahl/TT News Agency/AFP via Getty Images
Marine biologists with the "Mikoko Pamoja" project work in a mangrove forest in southeastern Kenya in 2021 | Gioia Forster/Picture Alliance via Getty Images
The library of the Natural Sciences Research Center in South Kivu in the Democratic Republic of Congo in 2021 | Guerchom NDEBO / AFP via Getty Images