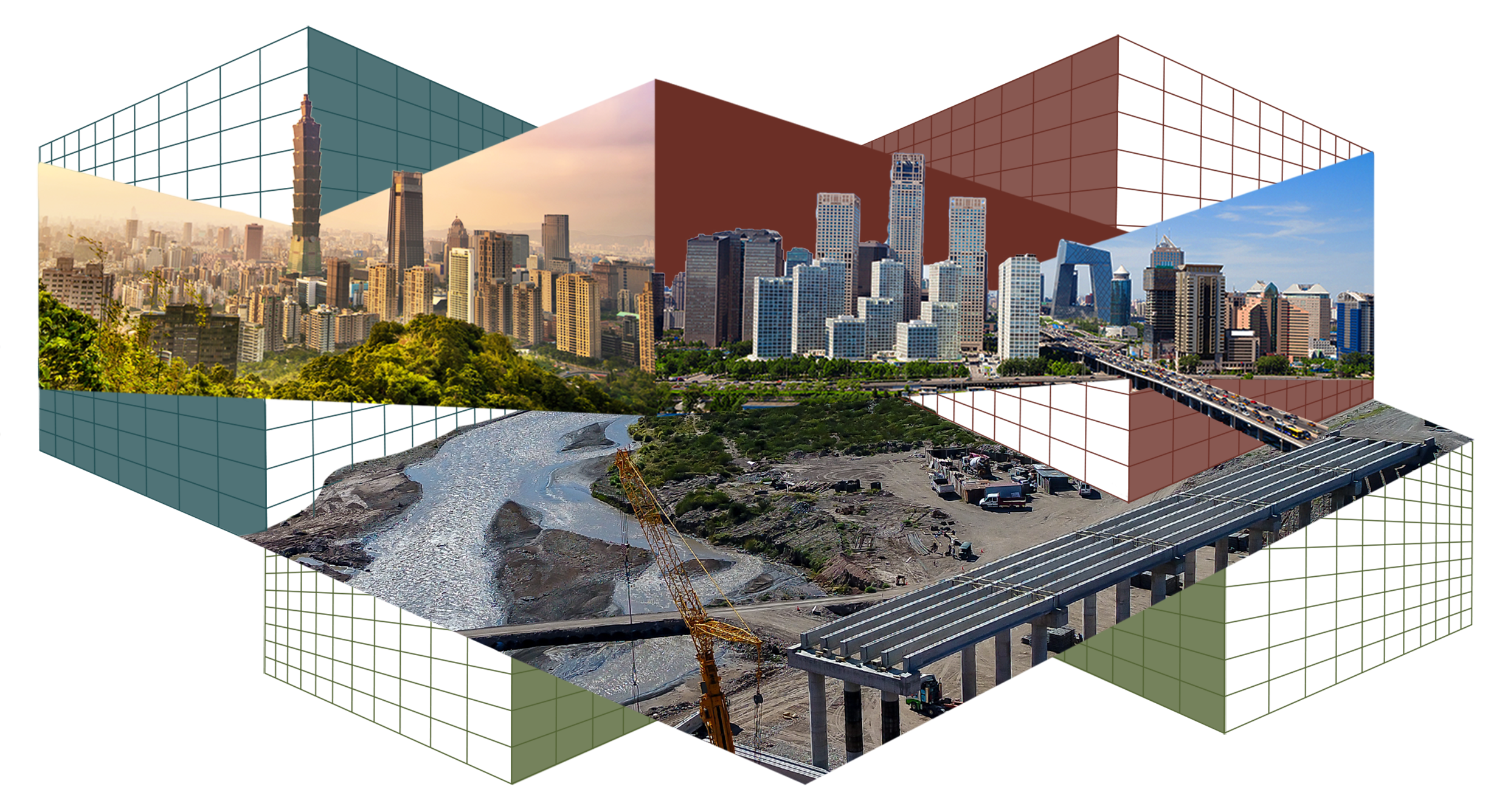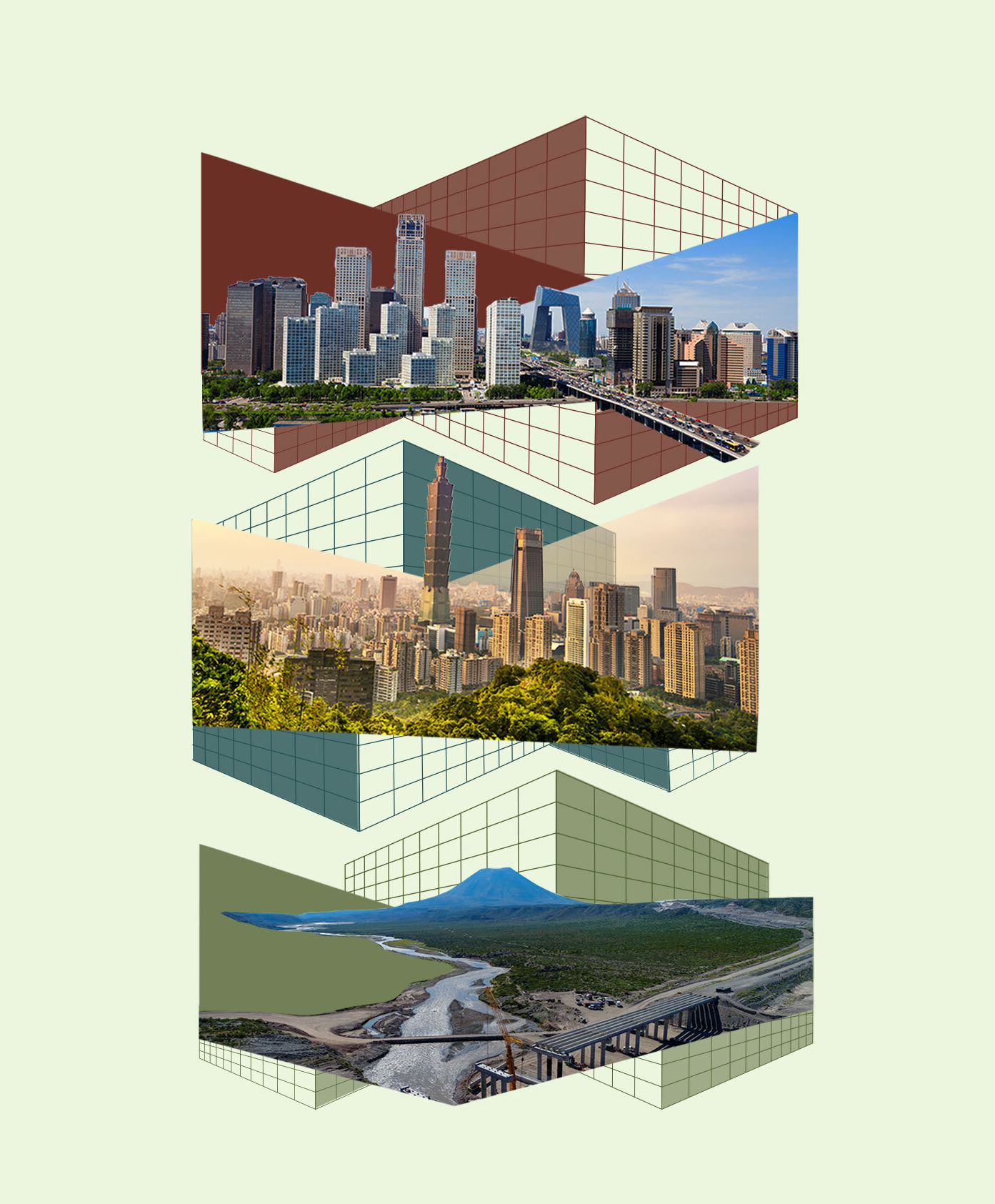 Divergent Approaches to Development
Taiwan vs. China in Latin America & the Caribbean
By Ryan C. Berg & Rubi Bledsoe | August 31, 2023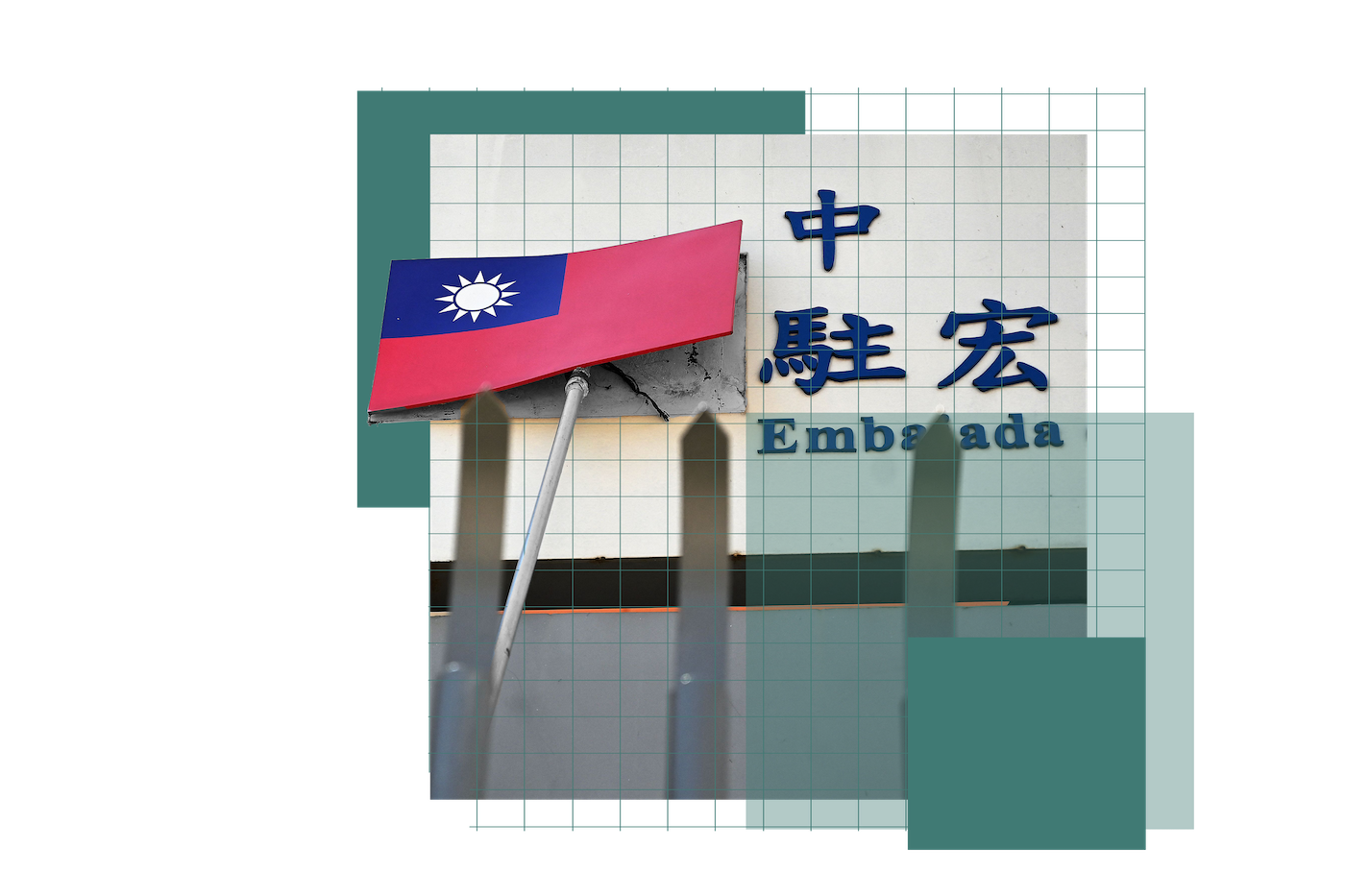 In March 2023, Honduras formally established diplomatic relations with China, ending an eight-decade alliance with Taiwan.
This reduced the number of Taiwan's diplomatic allies to just 13 countries.
While over half of Taiwan's diplomatic allies remain in Latin America and the Caribbean (LAC), the People's Republic of China (PRC) is making strides toward its goal of isolating Taiwan in the region, with Honduras being the most recent example.
China's efforts to poach Taiwan's allies in LAC are set to continue past Honduras.
China's campaign to weaken Taiwan's legitimacy is based on economic engagement, mainly through its Belt and Road Initiative (BRI). In return, the region has provided China with substantial access to natural resources and a foothold in the United States' shared neighborhood.
While Chinese investment in the region can be beneficial in the short term, too often, LAC countries have been left with incomplete projects, environmental catastrophes, and corruption.
In the area of development, Taiwan presents a stark contrast to the Chinese model of engagement. Through its diplomatic partnerships, the small island seeks to invest in human capital and digitalization, ameliorate poverty through microfinance and agricultural sufficiency, and accelerate social and economic development of host countries.
China's Development Model
A Belt and Road to the Americas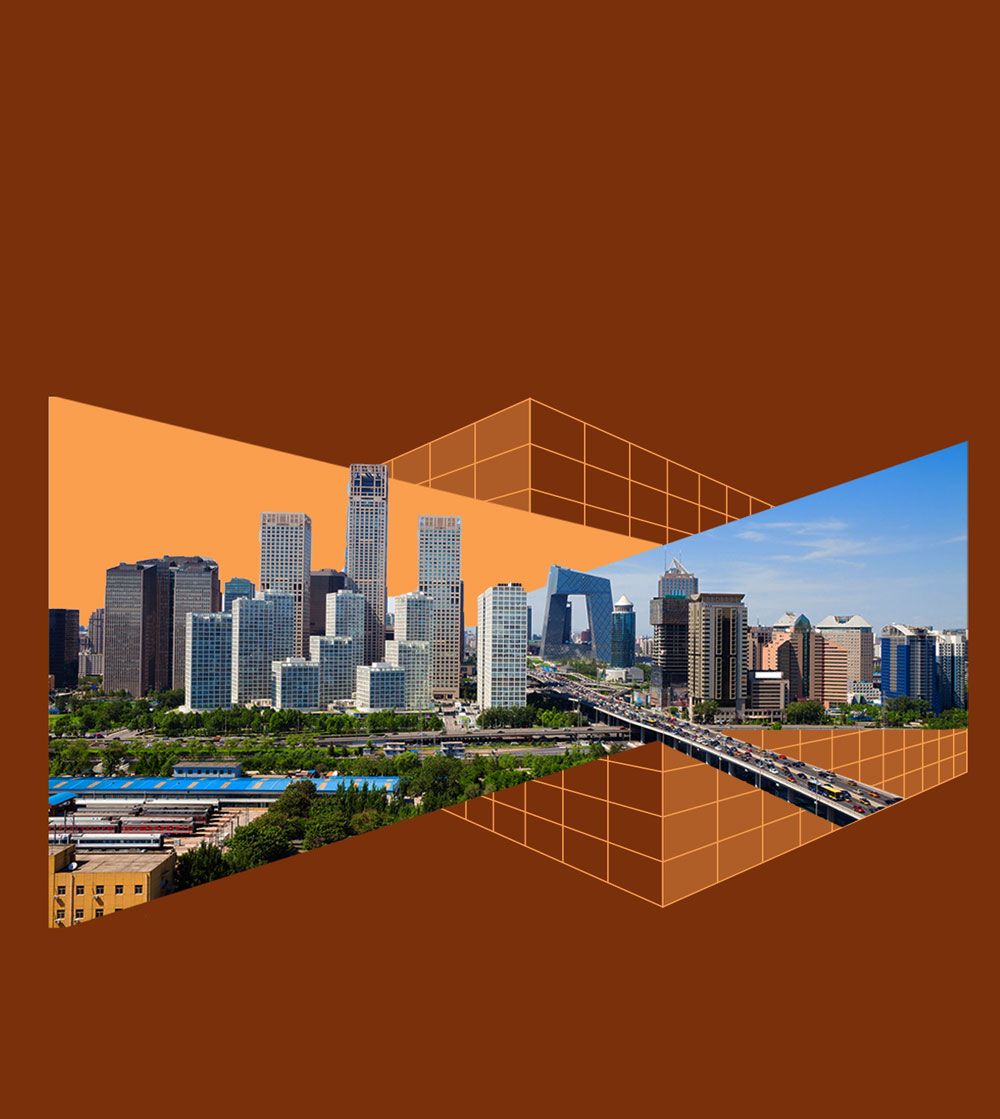 Initially, China's engagement with countries in Latin America and the Caribbean involved foreign aid.
However, its economic engagement has gradually shifted toward foreign direct investment, which increases China's return.
China's investments in LAC have focused on energy, infrastructure, and extractive industries like mining.
As the region with the most remaining allies of Taiwan, LAC's adoption of the One China principle has become an inseparable part of the PRC's engagement with the region and is one of the bases for its strategy there.
China's engagement with LAC serves
three key interests
.
1.
Commodities
LAC countries have key commodities that China needs, which drove China's initial foray into the region.
2.
Competition
China can infringe on a region traditionally considered firmly in the U.S. sphere of influence.
3.
Curtailment
By incentivizing LAC countries to change sides, China seeks to diplomatically isolate Taiwan on the global stage.
Between 2005 and 2021, China loaned around $140 billion to LAC.
However, these loans are directly tied to procurement of equipment and technical services imported from China. Chinese concessional loans consistently stipulate that at least 50 percent of the loan be tied to the purchase of Chinese goods.
Furthermore, China purposefully disburses loans to developing countries at adjustable interest rates, which are more volatile.
Weak currencies and an ever-shifting global interest rate make developing countries vulnerable to default on their loans.
This creates an avenue for China to extract concessions.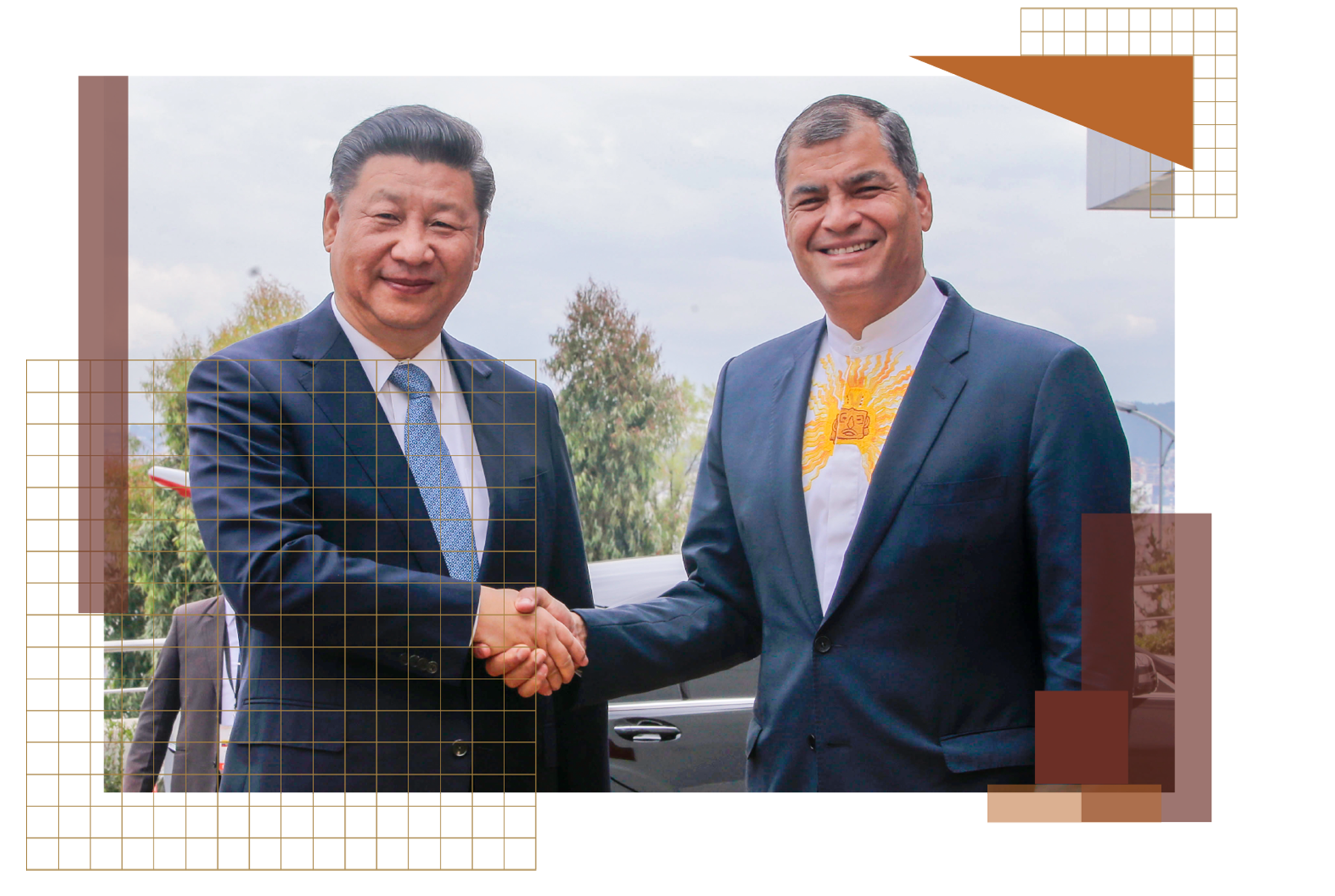 For example, in 2012, Beijing granted a $7.53 billion loan to Ecuador that added to the country's mounting debt to China, then totaling around $25 billion. In return, China could claim as much as 90 percent of Ecuador's oil shipments until 2020.
According to a report based on leaked Petrochina documents, the agreement states that if Ecuador defaults on its loans, Petrochina could appropriate assets from other companies extracting oil in Ecuador, which would include Ecuador's national oil company.
With difficulty servicing this debt and fears of an impending debt default looming, Ecuador's president, Guillermo Lasso, negotiated a debt restructuring agreement with China Development Bank and the Export-Import Bank of China.
Chinese development and investment projects present their own challenges. On average, China's projects lack feasibility assessments and environmental and social impact evaluations, exacerbate levels of corruption, and disregard human and Indigenous rights.
After years of international criticism and backlash to Chinese projects in the region, China developed the China International Development Cooperation Agency (CIDCA). The new agency sought to address the lack of feasibility assessments, project evaluation, and project impact of Chinese development projects around the world.
However, five years after its creation, CIDCA has yet to publish any reports and claims its scope excludes BRI projects, casting doubt on whether accountability and transparency will become part of China's model.
Taiwan's Model
Accountability
and Human Capital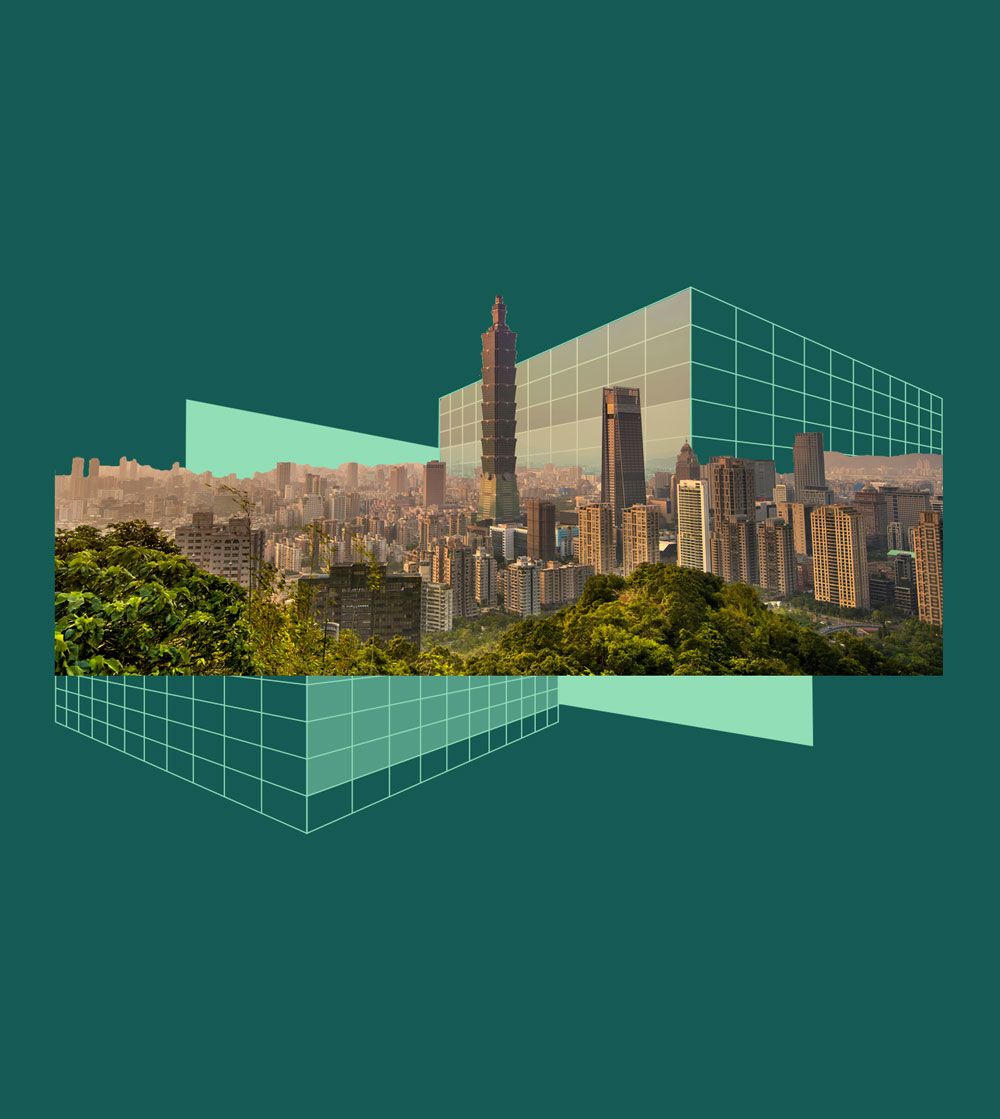 Taiwan's development model is primarily powered by its goal of maintaining diplomatic recognition of countries across the world, but particularly in LAC, where more than half of its current diplomatic allies are located.
In contrast to China's model, Taiwan develops assistance projects by following the Paris Declaration on Aid Effectiveness, adopted by the OECD, which focuses on the needs of recipient countries and on building their human capacity.
According to the International Cooperation and Development Fund (ICDF), Taiwan's development agency, projects are "designed to match the norms and mechanisms of recipient countries rather than impose Taiwan's own regulations or systems upon them."
Taiwan's scale of investment in LAC is significantly less than China's, but Taiwan has historically dedicated between 30 and 50 percent of its development budget to LAC, and its total development assistance contribution per capita reaches $21.3, outweighing China's $2.05.
Taiwan's engagement with LAC serves
two key interests
.
1.
Diplomatic Survival
Ensuring diplomatic survival through meaningful and sustainable engagement.
2.
International Relevance
Promoting foreign relations that strengthen Taiwan's international status.
A recipient of foreign aid in the fifties and sixties, Taiwan's own success story is the basis for its engagement in many parts of the developing world, including in LAC.
By the 1960s, Taiwan had already experienced impressive levels of economic growth and was well positioned to counter China's attempts at diplomatic isolation through development.
The ICDF has a longer history than the CIDCA, evolving from its overseas missions first started in 1959.
Over the years, the ICDF has expanded to bring development projects to Taiwan's diplomatic allies around the world.
A CSIS analysis of ICDF "after action" reports shows that Taiwan's project design prioritizes the target country's industry potential, local development needs, and UN Sustainable Development Goals.
Through its economic engagement in the region, Taiwan has sought to invest in human capital, ameliorate poverty rates, and increase climate resiliency among its diplomatic allies.
China's Projects
Big Ambitions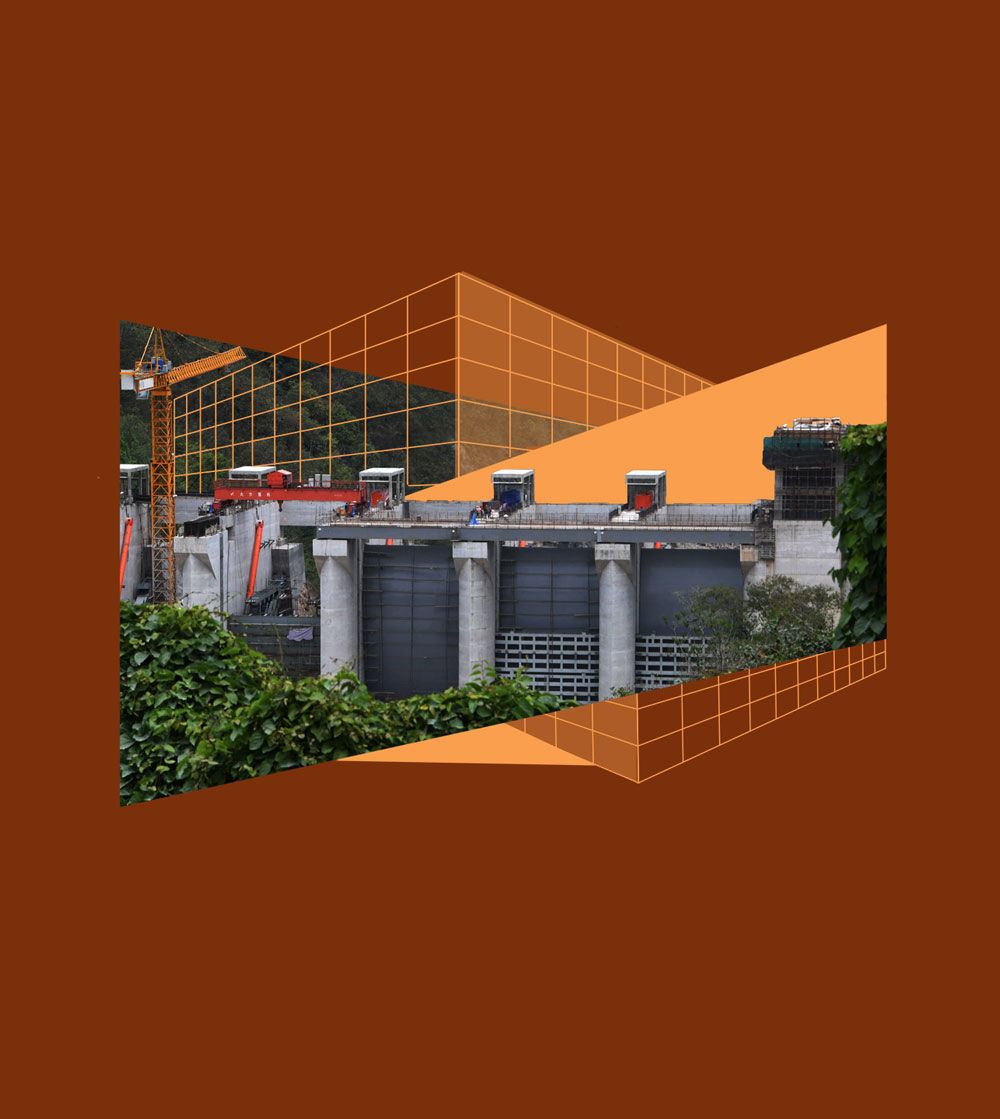 China's BRI in the Americas has brought unprecedented financial investments to a region that for years has been underserved by other development banks.
Though the BRI was only officially extended to LAC in 2018, China's earliest infrastructure projects in the region date back to 2005.
For the PRC, BRI is an important vehicle to expand its diplomatic presence across the world.
China has also used the BRI to offload excess capacity materials into international infrastructure and energy projects.
China's projects in LAC countries have met varying levels of success.
China's difficulties completing projects in the region
can be attributed to
three key factors
.
1.
Feasibility
Domestically, China has codified comprehensive laws requiring impact appraisals on environmental, economic, and social impacts of programs and construction projects. However, China only provides guidelines for its companies operating internationally and shows little appetite for regulating Chinese firms' environmental or risk assessments in BRI structures. This risks environmentally catastrophic or unfeasible projects.
2.
Public Backlash
China has exacerbated levels of corruption and uses those systems in order to benefit economically and politically. Through elite capture, China is able to win infrastructure contracts proposed by the region's political leaders. However, it fails to anticipate the level of public opposition from local communities against the projects.
3.
Low ROI
China has abandoned projects after reassessing its projected economic gains. Projects with authoritarian regimes under heavy sanctions, like Venezuela, represent a smaller return on investment (ROI), and therefore are not a prosperous venture for China's investing firms. Between 2013 and 2015, six of the top ten recipients of Chinese investment firms were classified in the highest category of default risk by the OECD.
The varied results of China's infrastructure projects in the region should serve as a warning sign to regional governments about the short- and long-term impacts of these projects on the environment and the region's democratic values and traditions.
Overall, LAC countries must consider the record of China's infrastructure performance in the region, as well as the high levels of debt that may come as a result.
Furthermore, China's investment in the LAC region has dwindled after the Covid-19 pandemic, shifting away from the massive infrastructure projects it was once focused on toward smaller scale projects.
Taiwan's Projects
Strategic Efforts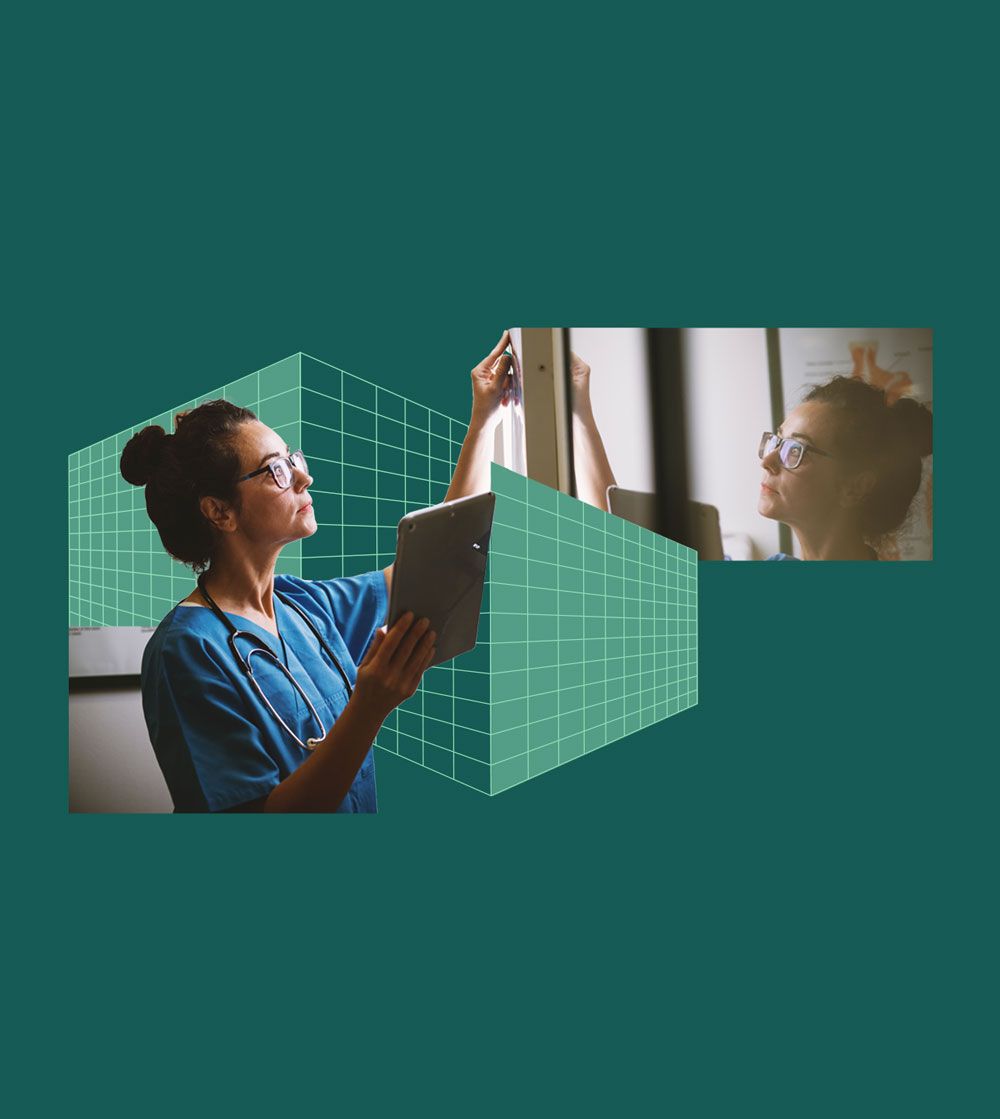 Because Taiwan's economy is a fraction of China's, and thus its foreign aid budget more limited, it must be more judicious about how it allocates its resources in the region. Therefore, Taiwan's projects in LAC differ from China's in both type and scale.
In addition to agricultural projects, Taiwan's strong presence in the ICT sector enables it to assist partner countries in building smart city capabilities with digital technology.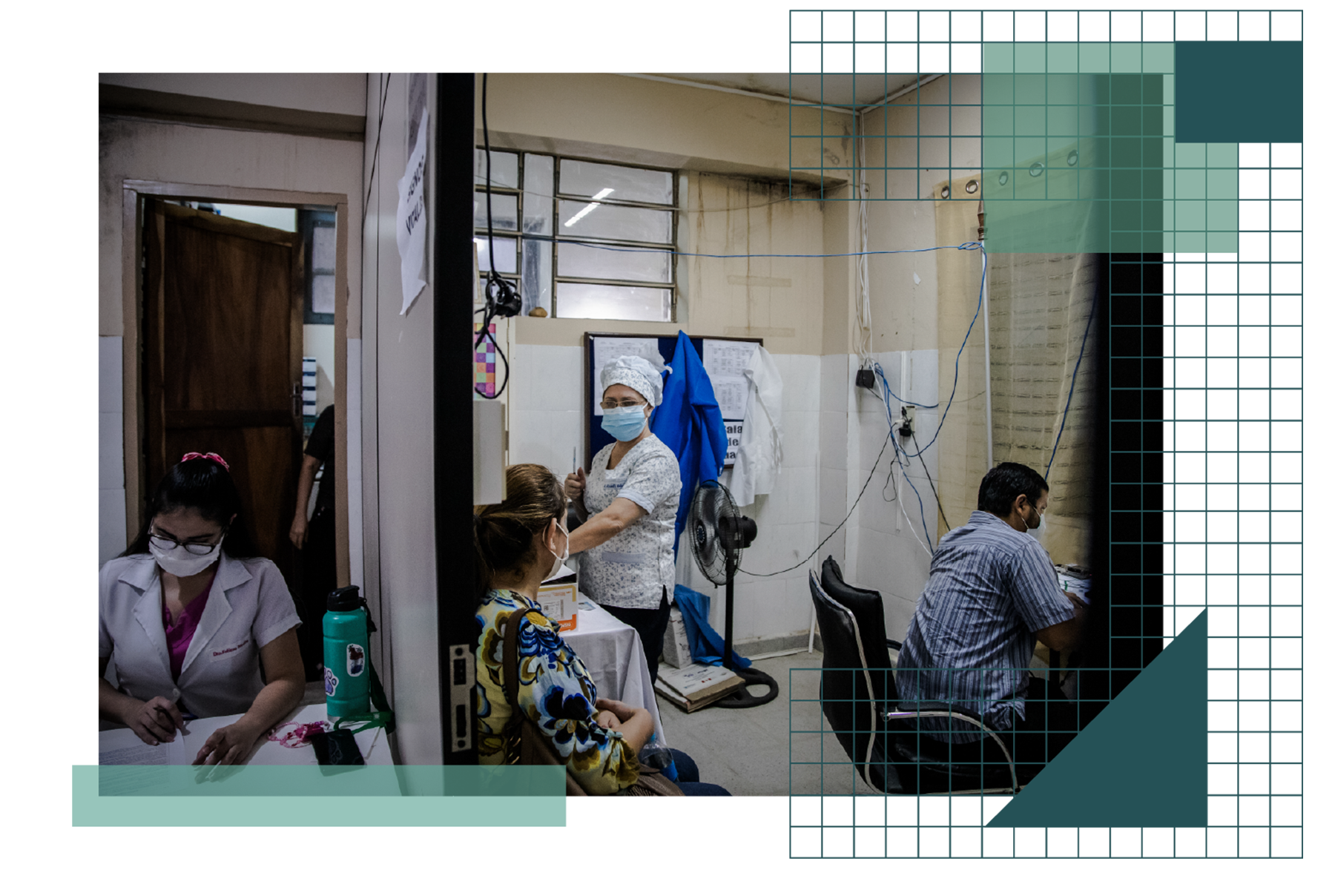 Paraguay
Taiwan's strength in the ICT sector has also helped to modernize the approach to healthcare in the region. From 2016 to 2019, the ICDF piloted an e-health project in Paraguay to digitize patients' records, establish a new inpatient management system, and introduce telemedicine into the government's healthcare. At the conclusion of the pilot project, the Paraguayan Ministry of Health requested an extension and expansion of the program for three more years to include other hospitals across of the country. By the end of March 2023, the ICDF had implemented this digitization project in 145 health facilities and trained 14,080 healthcare staff on the new platform.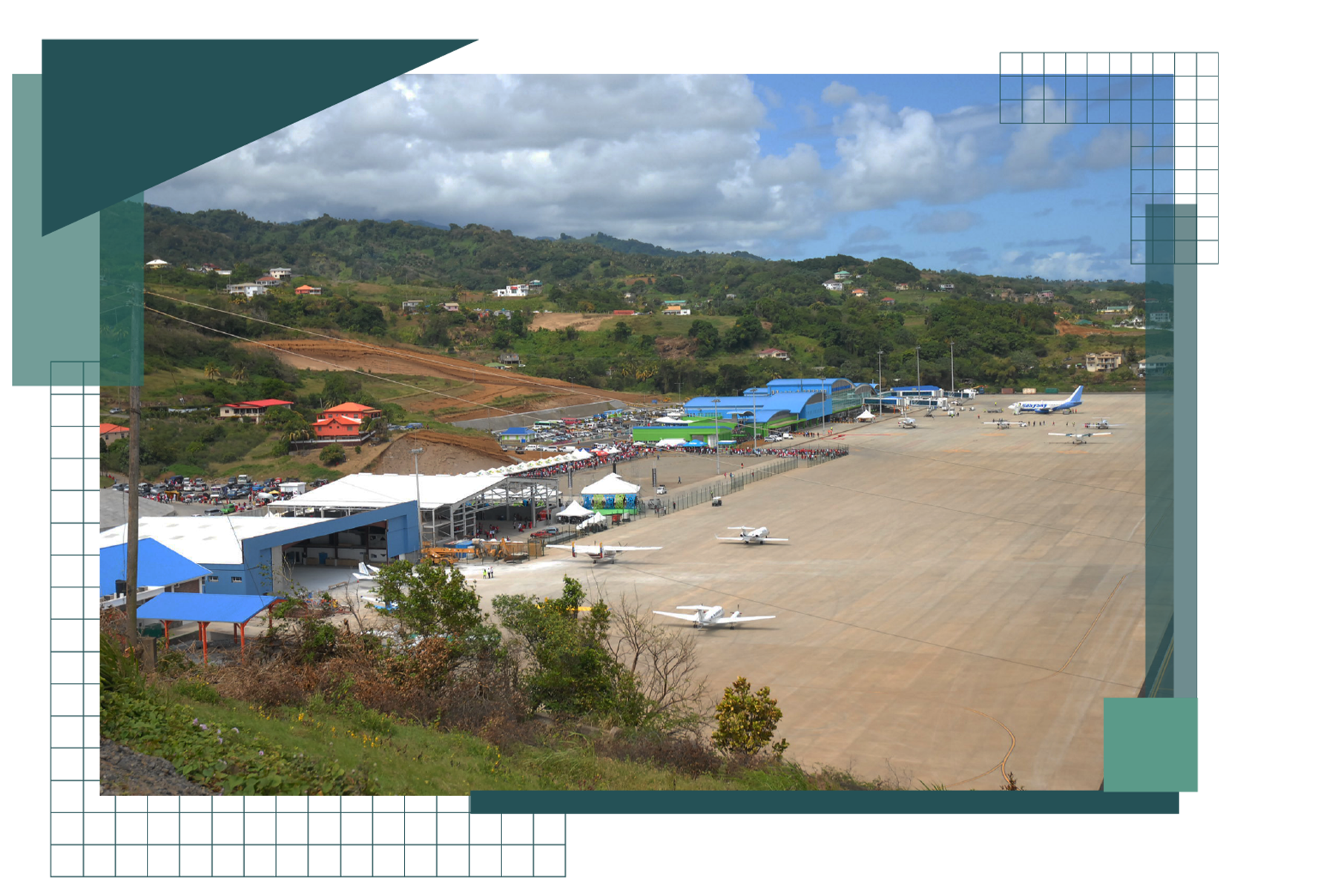 Saint Vincent and the Grenadines
Although Taiwan excels at providing technical assistance and developing human capital, Taipei has also funded infrastructure projects. In 2006, Taiwan granted Saint Vincent and the Grenadines $15 million in aid to build the Argyle International Airport. More recently, Taiwan granted Saint Vincent a $62 million loan for the Kingstown Port Modernization Project, aimed at revitalizing Kingstown's ports and improving employment levels.
The Taiwan ICDF also developed an intelligent bus management and bus monitoring system aimed at improving the efficiency and safety of the island's public buses.
The projected impacts include dramatically reducing wait times at bus stops, originally around three hours, by 50 percent.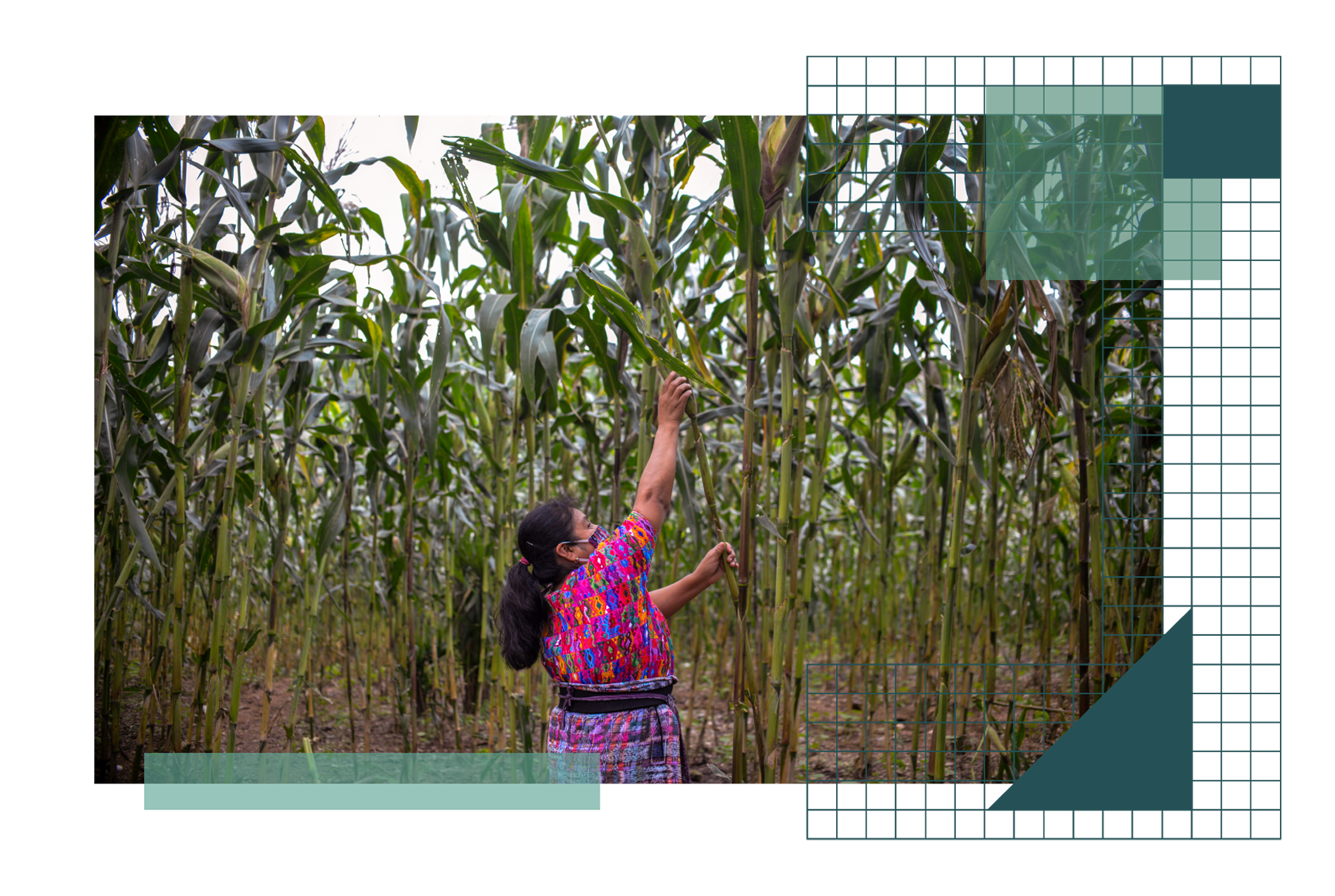 Guatemala
Taiwan's commitment to increasing climate resilience is evident in places like Guatemala. Climate change and recent natural disasters have negatively impacted local agriculture, particularly corn, one of Guatemala's key food staples, intensifying food insecurity in the country.
In March 2023, Taiwan's ICDF began implementing a project to design high-quality corn hybrid seeds that are more resilient to droughts and pests. The project, a joint venture with the Guatemalan Ministry of Agriculture, Livestock and Food, aims to benefit over a thousand small-scale farmers in rural areas and to increase the yield of corn by 88 percent.
Taiwan has undertaken similar projects to increase resiliency in Guatemala's banana cultivation, and provided agro-meteorological technologies to track weather changes and identify vulnerabilities in the local ecosystems.
Taiwan's record in the region features strong anti-corruption safeguards, yet it is not spotless.
In 2014, the former Guatemalan president Alfonso Portillo pleaded guilty to laundering $2.5 million through U.S. banks.
Portillo alleged he received the money from Taiwan as payments to continue Guatemala's diplomatic recognition of Taiwan, although Taiwan disputes this.
The former president was ultimately sentenced in a New York court to over five years in prison for money laundering conspiracy, based on his efforts to conceal the source and origin of the funds.
Taiwan's corruption incident stands in stark contrast to China's record. A William & Mary data set analysis of over 13,427 Chinese development projects shows that 35 percent of BRI projects have involved corruption, labor violations, and environmental threats to local ecosystems.
Despite successful projects throughout LAC, Taiwan cannot compete financially with the PRC on development investment. Level of investment is an important motivator for LAC countries to remain allied to Taiwan.
While countries like the United States demonstrate a willingness to arm Taiwan militarily, they do not effectively lend diplomatic support, which has significant consequences for Taiwan's future.
Recent agreements between the Taiwan ICDF and the United States Agency for International Development to cooperate on development projects in LAC have the potential to expand Taipei's development reach and cement its relevance in the Western Hemisphere.
Diplomatic Reversals
The Case of Saint Lucia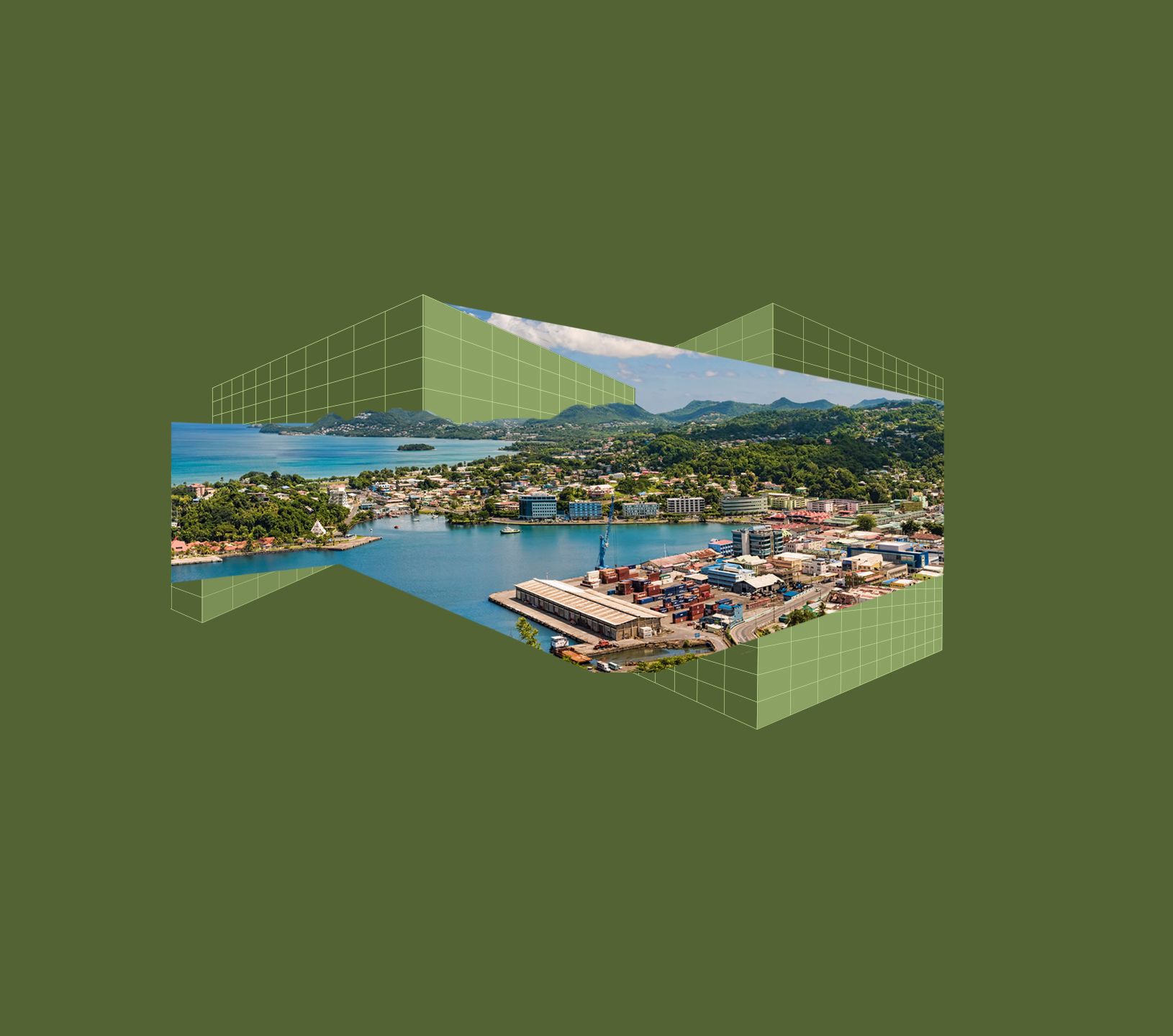 While Taiwan cannot outspend China in the Western Hemisphere, its meaningful economic engagement has proven to be transformative for countries that have experienced both China's and Taiwan's development and investment.
Saint Lucia switched recognition back to Taiwan after a decade of Chinese development projects. Wooed by China's promise of monumental investment in the island, Saint Lucia switched its diplomatic recognition from Taiwan to China in 1997. During the 10 years that followed, China built a stadium.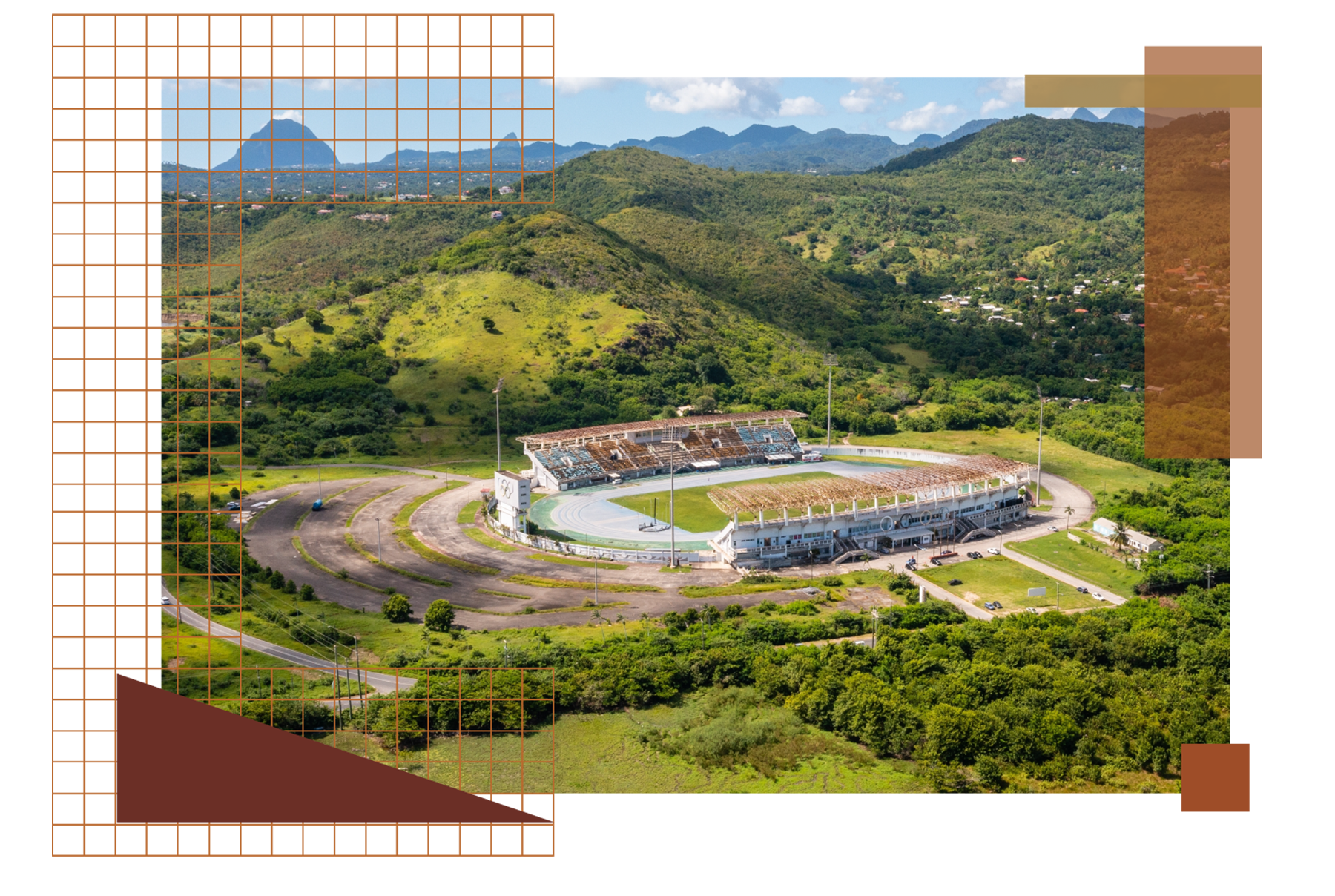 The stadium has been used as a hospital for the past 13 years.
China also opened small businesses but left many of its investment promises unfulfilled.
In 2007, Saint Lucia chose to become a diplomatic ally of Taiwan once again, which challenged the One China principle prescriptive of Chinese-LAC relations. Saint Lucia defended its decision.
"St. Lucia did not win its sovereignty from one power to be now dictated to by another as to who its friends should be. . . . [Beijing's One China principle cannot] be legally or diplomatically thrust on St. Lucia, as though we, too, were a colony of China."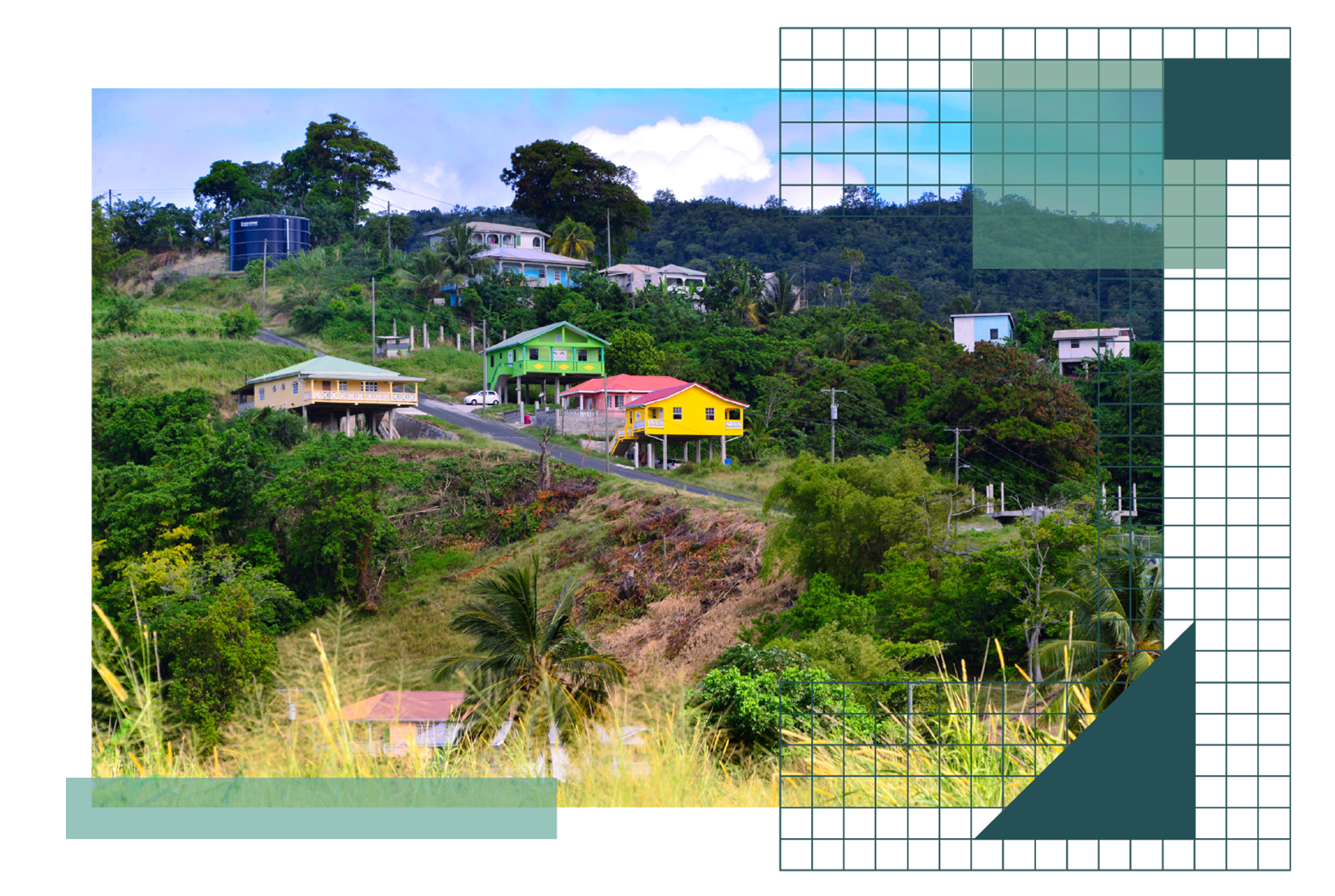 After the reversal, the ICDF worked with Saint Lucia to design projects with the goal of increasing local farmers' annual revenue by at least 20 percent and increasing the total agricultural produce sold by Saint Lucian farmers to hotels and supermarkets by 30 percent. Despite Saint Lucia's success, no other country in LAC has taken a similar step for fear of provoking China.
Still, for LAC countries with pressing infrastructure needs, Chinese aid and foreign direct investment offer immediate relief through the injection of capital into their economies. Many are willing to overlook the lack of transparency and anti-corruption safeguards as a necessary price.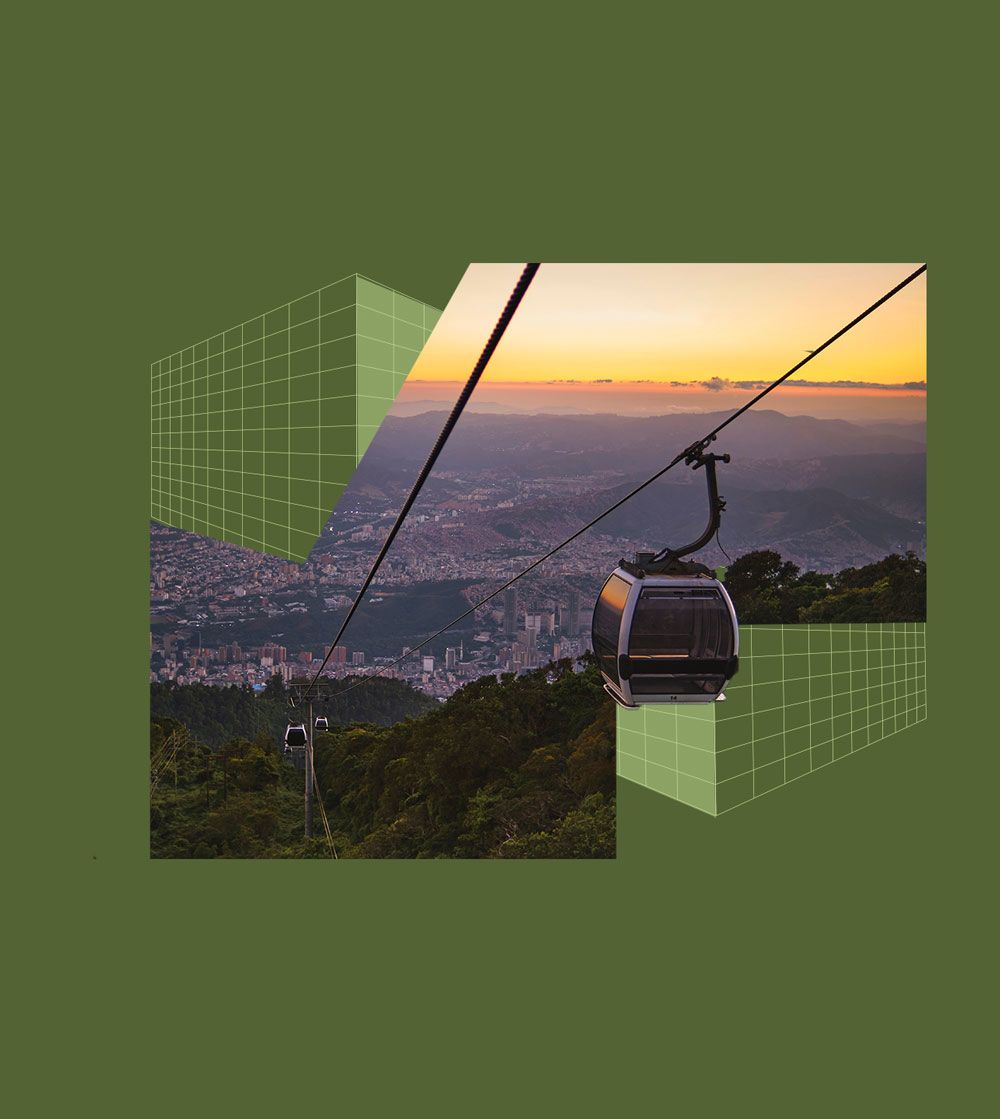 The examples of China's and Taiwan's development efforts in LAC represent their divergent approaches.
China's massive infrastructure projects, lacking feasibility assessments and oversight, contrast with Taiwan's small-scale, sustainable initiatives.
The projects' different outcomes, however, are the result of China's and Taiwan's distinct objectives in the region: economic value versus diplomatic survival.
As LAC countries on both sides of the divide continue to face the choice between China and Taiwan, achieving a deep understanding of not only the immediate rewards but also the long-term consequences of these relationships is critical.
Made possible by the generous support of the Taipei Economic and Cultural Representative Office in the United States (TECRO).
Authors